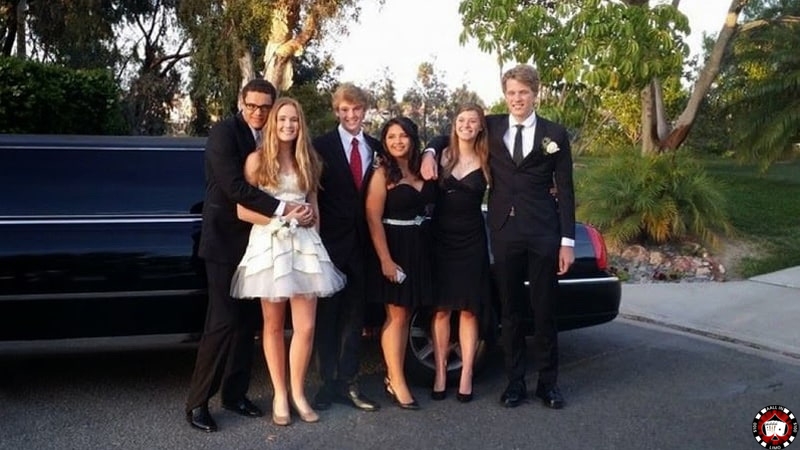 Graduation is a special time in your life — whether you are graduating from high school or college, you should feel very proud of yourself. Graduation marks a monumental phase:
it is a unique moment that should be celebrated with all your friends
it represents a step forward in your life that you should cherish
You worked hard to get your diploma, and you deserve to have a party that you will remember. After all the late nights of studying for the upcoming exams, the time for the party has finally arrived! Let Aall In Limo & Party Bus take care of the rest. Our aim is to satisfy each and every single client that picks us for their special event.
From local clubs to big concert halls, San Diego has the perfect locations for you to party all night long. Immortalize the moments and make memories with your friends that you will never forget; our Party Bus will definitely help you secure them for the next years.
Why Choose a Party Bus for Your Graduation
No matter how you decide to celebrate this milestone in your life, a limo bus can help you do it safely and in style and will be something you will never forget. For you San Diegans that have graduated and are ready to embark now on a new chapter in your lives, we offer you our luxurious Party Bus. What better way to celebrate this milestone in your life than spending a night out with your friends? Your options are endless:
The Party Bus has leather seating, a bar, a quality lighting system and surround sound, and so much more! It is equipped with all the necessary amenities, and the laser light show will make you feel like a VIP. We also offer assistance in helping our customers find venues where they can celebrate this milestone. Our drivers are skilled, experienced, and professional, so seeking the perfect place for such an important event will not be a problem.
Our Ford F550 super diesel has a Krystal Koach KK28 body, Alpine AM/FM CD/DVD player with iPod, MP3 player, iPad, smartphone, tablet connection, automatic climate control, white exterior with black interior, full-length leather U-seat, privacy blinds, and 5% tinted window, fiber optic lighting with sparkle lights, laser light show, starlight ceiling/mirrors, and can hold up to 20 passengers.
Our Mercedes Sprinter is a diesel with a Krystal Koach body, perfect for medium-sized groups of up to 13 people. It has a plasma TV, premier sound system, white exterior, tinted windows, and chauffeur intercom. Book our Mercedes Sprinter and go out for a night of clubbing Downtown or book a San Diego beer tour with your family and friends. Your whole family can have a great time celebrating your graduation day, a monumental event for any family. Our Party Bus can welcome up to 14 passengers and is great for medium groups, but can also be perfect for small groups that desire more space.
Within a short time, an event that you thought was not going to happen is ready for you to enjoy! Our staff devotes themselves to any party, taking care of arranging decorations, food, music, beverages, and more. Overall, no matter how you decide to celebrate this wonderful event in your life, a party bus will definitely help you do it safely.
Book a Party Bus from Aall In Limo & Party Bus
We look forward to helping you celebrate this huge life achievement! Whatever you dream of, we can make it come true! In order to book a Party Bus in San Diego for your graduation, contact Aall In Limo & Party Bus today.
Our drivers will be thrilled to be part of your special day and make it even more memorable. We will treat you like a VIP, roll out the red carpet, and complimentary champagne will be served for those over the age of 21.
Congratulations to all graduates!