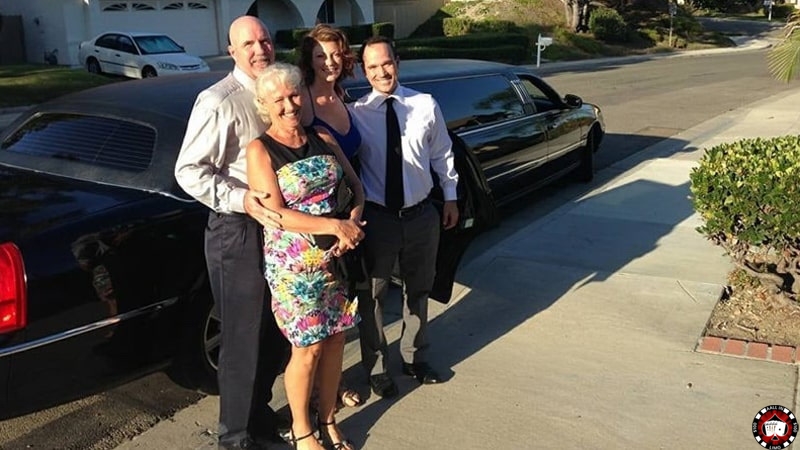 Each year people send about four million greeting cards symbolizing respect and appreciation for their grandparents. Grandparents' big Day is celebrated every first Sunday after Labor Day. This year, on September 11th, grandparents are invited to:
participate in interesting activities
enjoy a relaxing wine tour in Temecula Valley
Our Aall in Limo & Party Bus experienced drivers can take you in no time to your favorite destinations. Mark this day in whichever way suits your family best!
Grandparents Day has a threefold purpose
to give grandparents the opportunity to show love for their children's children
to help children become aware of the strength, information, and guidance older people can offer
to honor grandparents
If you have no idea what to offer them as a gift for this day, consider the gift of transportation. Aall In Limo & Party Bus will transport you safely to any desired location in San Diego.
How Grandparents Day Began
Since Marian Lucille Herndon McQuade's proclamation from 1970 in Virginia, our grandparents' importance in strengthening the family structures was publicly acknowledged and declared national day.
Special activities are developed throughout the day:
from school manifestations
to social events designed to create long-term intergenerational programs and relationships
To show our endless respect for grandparents at Aall In Limo & Party Bus, we are glad to offer a $100 coupon for booking our services.
Main Symbols Of National Grandparents Day
In 2004, Johnny Prill's composition 'A Song for Grandma and Grandpa' was connected with National Grandparents Day. Ever since he became this day's symbol next to the beautiful blue & white forget-me-nott flowers.
You can surprise your grandparents with:
a beautiful forget-me-not flower
a song audition in our luxurious limousines while taking them on a Temecula wine tour
Advantages and Purposes
If you want to plan the National Grandparents Day you should be aware of the intergenerational connections and their advantages:
Mutual love and respect from children and their grandparents
Grandparents' big chance to show caring and support for their grandchildren
Better education for the children whose grandparents are committed to helping them
National Grandparents Day's aim is to advance the community relationships and family's active enhancement in schools. Consider these purposes too:
To make children aware of the grandparents' importance in family building and keeping together
To stimulate other people to become mentors in schools for beneficial changes in the educational system
To familiarize the children with historical and multigenerational new ideas
National Grandparents Day is your best opportunity to show admiration for grandparents and to make them feel they are special. Take them to an exquisite restaurant in San Diego and don't worry about the transportation. Our professional drivers will take you all to your favorite destinations.
Celebrate National Grandparents Day with Aall In Limo & Party Bus!
Grandparents Day can signify a loving spirit that lives within us throughout the year, a spirit of love and respect for our elders. Stories that celebrate the connection between a grandparent and a grandchild can be a starting point for rewarding and bonding conversations. Why not share your memories in a comfy limousine on your way to a fancy restaurant or wine tasting in Temecula with your grandparents?
We can help you plan a memorable, fun, yet relaxing day out with your family to celebrate National Grandparents Day!