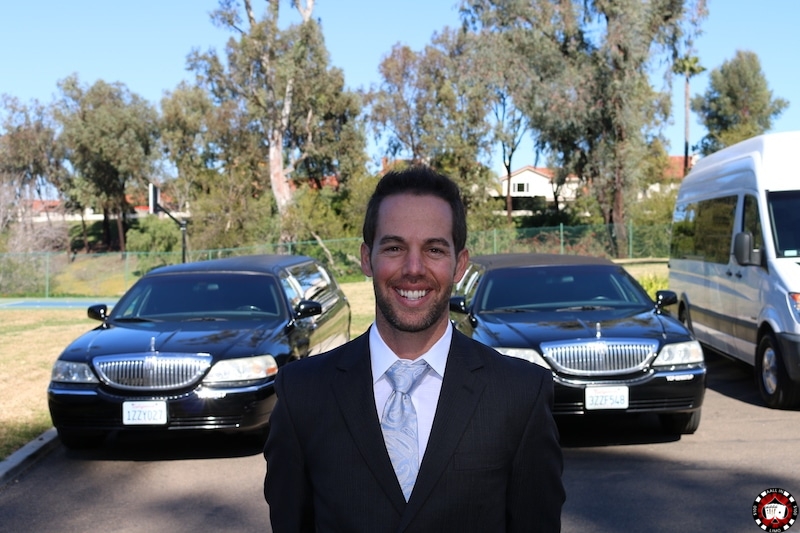 After his years studying Business at San Diego State University, Michael Reifeiss was contemplating a life of doing "the adult thing": settling for an office job that he did not like.
Fast forward to a few years later and a night out at a major poker tournament: Mike decided the only way to gain a fortune was by risking a fortune. He went "aall in" - and won. Just like in a corny television movie, in the heat of the moment, some things do seem to happen in slow motion. For him, it was the glimpse of a limo outside the hotel. It seemed:
luxurious, classy, and comfortable
the people inside were having a great time. Even the chauffeur
That's when the spark of an idea was born. With the money he had made, Mike would buy his freedom in the form of an awesome, luxurious limo. And he would use that limo to start a business that would put him on the map.
Growing a Business
It's easy to start a business. What's difficult is growing it, convincing thousands of people that you are trustworthy and provide the best quality for the best prices. For Michael Reifeiss, the recipe for success was never to skimp on quality. He chose to use his profits on the expansion of his business by constantly adding to the fleet and by constantly improving standards of safety and quality for his rides.
With his background in business, Mike was also able to roll out a plan to take Aall In Limo to the next level, with organized tours to the most sought-after destinations in the San Diego area. He dedicated himself to providing:
He went even further and started taking his clients:
And he provided the most luxurious, comfortable, safe, and affordable rides to all these.
In his own words, what made his business great beyond everything else was his commitment to "working hard and staying consistent, always taking care of the clients, going the extra mile in customer satisfaction". In time, Aall In - the name he gave his company to honor its beginnings - became the most trusted and respected company in the business.
Book A Limo From Aall In Limo & Party Bus
For Michael Reifeiss, the most important business indicator is customer satisfaction. Through personalization, safety, and comfort, as well as the best deals and the most knowledgeable chauffeurs, All In Limo is the all-around best service you can wish for.
Whether you're going somewhere in style, looking for a fun time, or in need of a cool ride to the best wineries or breweries, Aall In Limo provides a vast selection of affordable rentals.
We can offer top rental vehicles in San Diego at the best rates.