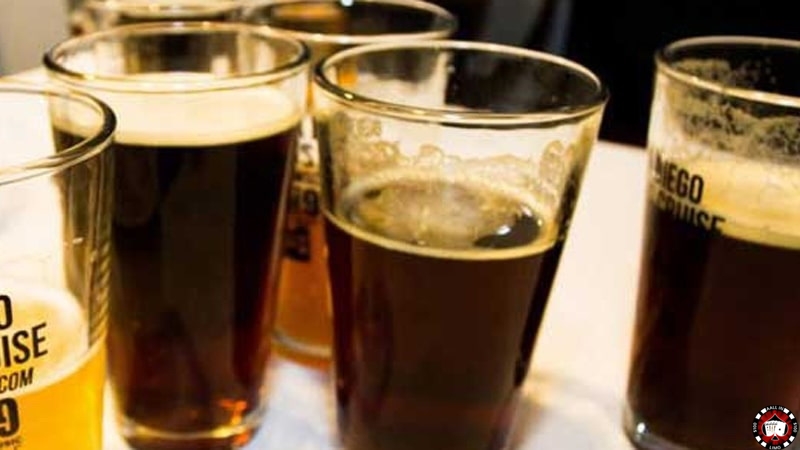 The Seventh Annual San Diego Brews Cruise is here! The San Diego Bay view is one of a kind. If you wish to enjoy it aboard the Hornblower Adventure Yacht, we will take you there in our stylish Limo or luxurious Party Bus. The cruise tickets include:
3 Hour Cruise of San Diego Harbor
Unlimited Tastings of all Limited Release Beers
Brewmaster Send-Off
Souvenir Cup
Access to all entertainment
San Diego Stone Brews Cruise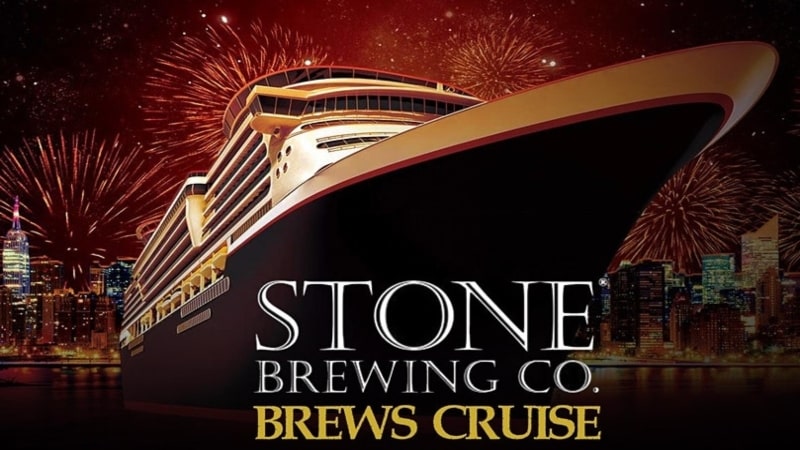 When: Feb 25, 2022, from 7:00 PM
Where: 1140 N. Harbor Drive, San Diego, CA 92101
Price: $55
The cruise will feature:
unlimited samples of over 20 different Limited Release and Iconic Stone Craft Beers
special releases from guest breweries
There will be two floors of entertainment, with live music and 5-star quality food.
Tips on How to Enjoy Beer at San Diego Brews Cruise
Have a List of Beers and a Plan
San Diego Brews Cruise usually provides a beer list that is usually announced in October. This year there will be unlimited samples of over 20 craft beers. Make sure to check the breweries on your list and start planning what samples of beer you might want to try.
Remember to Balance Your Taste
Don't begin by tasting a beer with an international bitterness unit of 90 because you won't taste anything after it. Begin by tasting lower and work your way up.
Make Sure You Taste the Beer
When you decide to start tasting beers, make sure you take your time. Hints you should consider:
Aroma - smell the beer because half of the taste is actually our olfactory perception. Wrote down somewhere in your mind that specific smell.
Appearance - Get a good idea of the look of the beer. The color, cloudiness, and heat retention are some of the main aspects.
Taste - When you taste a beer, it is recommended to drink just half of the sample at first. Make a note of the properties of the beer (tart, bitter, sweet).
Mouth Feel - What did the beer taste like? Did it feel chewy, silky, fizzy? The texture will have an impact on your perception of the beer.
Second look - Finish the sample. Have you noticed any changes from the first taste to now? Did you experience a flavor that was not present in the first swallow? Most beers are very complex and can't be fully appreciated with just one taste.
Store Information About Your Favorite Beer
The San Diego Brews Cruise will have many beer tasting samples; unfortunately, there is not enough time to learn about them all. If you find a beer that you really enjoy, write it down and put the info in your pocket. Later on, you can buy it and enjoy it at home.
Last but not least, hire an experienced driver
This annual San Diego event involves alcohol; no one would like to avoid drinking when so many beer samples are around. Don't worry about having to look for a designated driver; Aall In Limo & Party Bus is here to offer you transportation to and from the San Diego Brews Cruise. Our experienced drivers will be on time to pick you up and drive you safely and in style to this fantastic event. Choose between a Limo or a Party Bus, and let's hit the road!
Get to San Diego Brews Cruise With Aall In Limo & Party Bus!
Our experienced drivers will be on time to pick you up and drive you safely to this fantastic event.
Choose between a Limo or a Party Bus in case you need more space, and let's hit the road!
We look forward to getting you to and from this event in style!
We are happy to help you plan other activities, such as a trip to the local wineries, shopping, great eateries, or even to famous casinos.