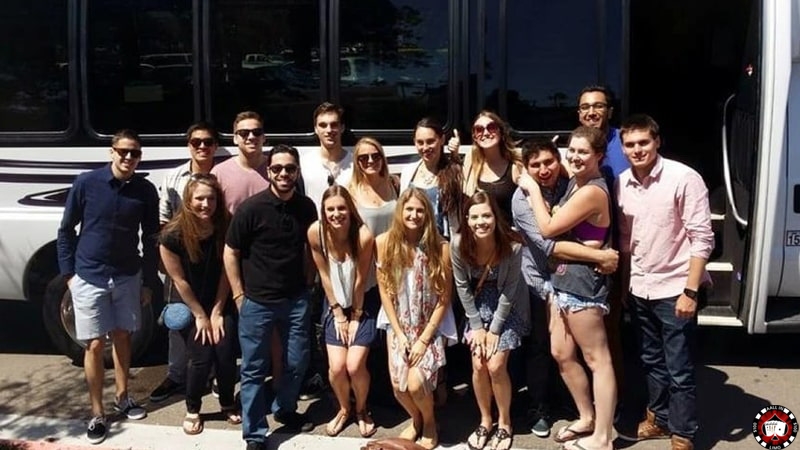 With the arrival of June, we enter into that time of the year where everyone gathers for a barbecue, plans vacations, or goes to music festivals. The festivals saw a big growth in popularity over the past few years, and for many people, such events are seen as trips. Festivals can be an affordable vacation option for anyone, but they can also leave you with your pocket empty. Make sure to read our ten tips if:
you have already spent hundreds of dollars on a ticket
you don't want to add a hundred more due to food, drinks, and other expenses
If you want to save money at your next festival without sacrificing fun, you must plan everything in advance, and your festival budget can be reduced substantially. Here are some suggestions to help you see your favorite bands this summer and also reduce your festival spending.
Choose Your Festival & Tickets Wisely
Many festivals are just more expensive than others. Mega-fests, for example, will be the most expensive, and outdoor festivals are going to be the cheapest. Take a moment and think about what you need in a festival and then find the one that suits your budget:
Nearly all the festivals with paid access offer a certified ticket pricing scheme, in which the ticket bought early is cheaper. The difference between tickets bought earlier and those bought on the day of the event can vary from $10 to over $100.
Tickets are cheaper when they are bought before the band lineup is announced, so if you admired in any way the festival's previous edition, get those tickets as early as possible.
Bring Your Own Food or Purchase Wisely
Most festivals have a rule that forbids external food and beverages. On the other hand, if that rule does not apply where you are going, you can stock up:
If there is cooking equipment available, bring your camping food.
Still, you will have to count on dried and long-lasting food. Jerky, dried fruit, and peanut butter can help you cover breakfast and save you some money.
Research in advance and find out the options and pricing of the food vendors. Sometimes, lunch prices are much lower than dinner prices, so why not enjoy your big meal at lunchtime? Keep in mind that food containing lots of carbs will tend to leave you hungry again after a short period of time.
More Water and Less Alcohol
If you are allowed to bring in exterior beverages, then gladly bring your:
bottle of water and it will save you good money. Festival prices on water bottles are very high and can easily destroy your budget. In most US states, festival organizers must provide a source of free potable water. Find out where the source is placed, and bring your own empty bottles so you can fill and refill. Avoid drinking alcohol and save money. Though, if you like to taste a bit, there are some ways to spend less money.
own beverages if you are allowed to. If not, then your inner cheap beer fan should step aside.
Estimate Your Cash and Do Not Spend it on CDs
If you run out of money, you will be forced to hit up an ATM, which could cost you a $5 fee. You are absolutely right, it's not too much, but every cent counts, right? Purchasing CDs at the festival is an irrelevant on-site expense. Of course, you hear a new band, and you definitely want to buy their CD right away, but wait for a second and think about it:
If you have a budget limit, maybe you can buy that CD next month directly from the band's website.
Just make sure to write down the name of the album if there is a lesser-known artist, so you can easily find it.
Wait Until the Last Day for Festival Merchandise
There is no sense in buying official festival merchandise on the first day:
Wait until the afternoon of the last day, and you will know how much you have left to spend.
You might also find some vendors with reduced merchandise. Of course, there is an exception to the rule: if the T-shirts have a limited number, then you might want to buy them right away.
There you have it! Ten ways of saving money during your summer festivals. Try to follow at least five of them, and you will see the difference in your pocket! 
Looking for Festivals Transportation? We Are Here to Help!
If you want to enjoy yourself at the festivals without worrying about the road, then book your Party Bus, and we will safely transport you to and from the venue. Aall In Limo & Party Bus takes care of its customers, treating them like VIPs at all times.