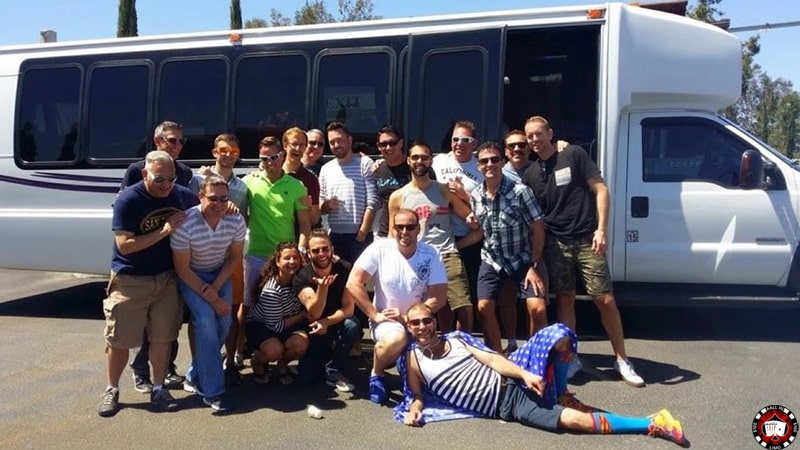 A perfect way of transportation for weddings, bachelor and bachelorette parties, and other events is renting a party bus. This is also a great way to safely transport your family, friends, or employees to all sorts of events.
Below you can find some tips to make sure you get the most out of your party bus rental. Most of the companies want to have more details about the event so they can:
work out decorations
get tickets
take care of bookings on your behalf
Some companies specialize in such events. You should also have a good idea of the number of people attending the event, the number of hours that you will need service for, and the distance you expect to go.
Pick Your Route
Are you going to have a simple trip from Point A to Point B, or are you going to plan several stops at various places along the way? You will need to inform the party bus company about the route since many of them charge for fuel. Plan the itinerary beforehand and let the company know of it in order to inform your chauffeur.
Make Sure You Understand Party Bus Rental Prices
Every company has its own payment structure. Hourly or flat rate, the prices will vary. Make sure you understand any additional charges like fuel or any other costs. As advice, check just to be sure that they do not have any hidden payments that you will discover after the rental. Ask about the policy and how much you will be charged if you go over the time you initially settled. The price stated in the contract will be the final sum you will have to pay for the services you requested.
Pick Your Party Bus
Make sure you select the vehicle that fits your event. If you do not check the details, you may not have the elegance you wish for, so make sure to inspect the vehicles before you decide. When you check your party bus, verify every light and inspect every electronic device. If the bus is not in perfect shape, move on or report the malfunctions so you will not be charged for them, or you can negotiate a lower price.
Most companies providing limo transportation services will:
allow their clients to see the vehicles they own
provide their clients with all the necessary information about the vehicles' amenities, extras, the number of passengers they can hold, insurance, rates, and everything in between
Make Party Bus Rental Reservations
You should reserve a month in advance and confirm the reservation within a week before the event. Even if you are planning to rent a party bus for a wedding or another event that does not have a flexible date, the reservation should be made as far as a year before.
Select Your Refreshments
The fun part of renting a party bus is that you can party while onboard. Speak with the company about its policies and contribution to food and beverages. Some of the companies will let you bring your own food and beverages.
Select Your Music
Even if some companies offer radio or satellite radio, you may want to bring your own music on a CD or iPod. You will have to discuss this aspect in advance. Most limo companies have:
iPod docking stations
surround sound systems
subwoofers
connections for iPods, MP3 players, tablets, and others to set the party mood
Always Tip Your Party Bus Driver
It is a normal thing to tip the driver 18 to 20 percent of the initial tour price. Still, many companies have this tip already added to their full price, while others leave the tipping to the client.
Choose Our Party Bus for the Ultimate Experience!
If you want to surprise your friends, book the party bus for a truly memorable time.
Our white party bus is the best option for large groups of up to 20 people and the perfect choice for:
special events
weddings
prom nights
business meetings
Always on time, professional and friendly, our drivers will take you anywhere in San Diego County and can help you choose from several places worth visiting.