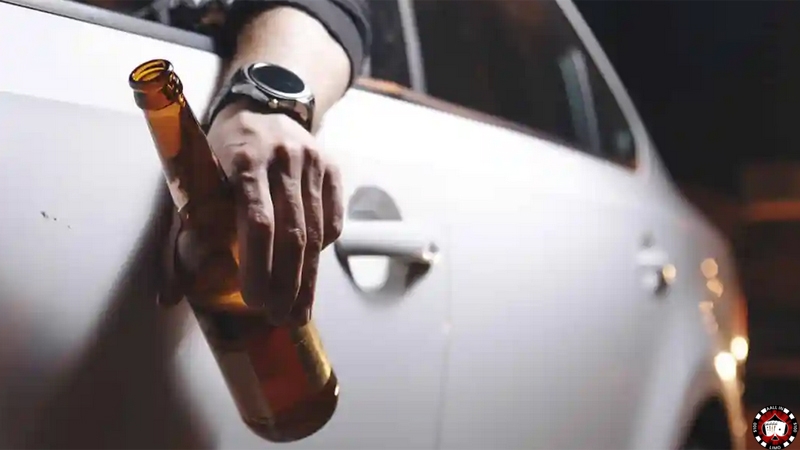 You may think that millions of people do it, that there can be no harm in just jumping in the car and going home after a few drinks.
But you would be wrong because alcohol can affect your:
judgment
depth perception
motor function
vital skills
When you put the keys in the ignition and start driving after drinking, you are not only risking your own life, but you are risking the lives of others as well.
Of course, no one can put a price over the value of a person's life; still, the risk you're putting yourself and others when driving under the influence of alcohol will always be a huge one. Not to mention that the minimum penalty for the first time DUI (drinking under the influence) conviction in California can be quite tough:
approximately $1,800 in fines
48h in jail
three months restricted license
the obligation to attend a certified alcohol treatment program
driving privileges suspended
possible vehicle impound
3 to 5 years probation period
alcohol/drug testing
Other financial effects can include:
an increased insurance cost
having a criminal record
days missed at work to attend treatment programs
court appearances
'Don't Drink and Drive' Campaign Awareness
It's not difficult to imagine how one wrong choice can cost you somewhere around $10,000. One other important aspect to have in mind is that the amount of drinking actually makes no difference. Whether you're a bit over or well over the limit, the consequences will be just the same in the eyes of the law.
These are all of the reasons why we joined the 'Don't drink and drive' campaign and why we encourage our clients to help us raise awareness over this issue by posting on their social media the importance of staying safe and not driving under the influence of alcohol. Also, we are providing you with a useful tool that will show the effects of different blood alcohol content levels, and we offer a few tips that you can rely on in order to avoid DUI, as well:
Drink zero alcohol beers when going to a party
Make sure you always have a taxi number on your phone
Hand over your car keys to a friend who stays on soft drinks all night
As expected, we are not alone in this – others have also embraced the 'Don't drink and drive' initiative, important names such as:
Aall in Limo & Party Bus Is Your Trusted Designated Driver
Bottom line, it would be best to keep yourself and your friends safe if you're planning to go out and drink a few beers.
Here, at Aall In Limo & Party Bus, we offer the best solution around to go out, party hard, and get back home safe and sound.
We are much cheaper than a DUI conviction too. So, choose to remain safe - don't drink and drive!