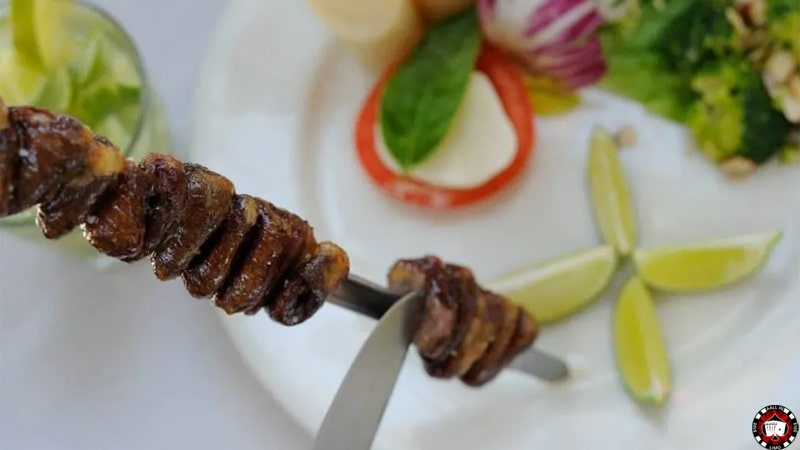 At Aall In Limo & Party Bus, we know how to appreciate:
a good wine
a unique craft beer
good food and where to find it in San Diego
Because all those wine and beer tasting tours lead slowly but surely to one result – hunger, we are constantly seeking new restaurants that we can recommend to our clients. One of the latest 'discoveries' that impressed us is Rei do Gado Brazilian Steak House in San Diego.
This lovely restaurant is one of our top recommendations for anyone who wants diversity. Whether you live in San Diego or you're just here visiting, take the chance to dine at Rei do Gado Brazilian Steak House, you won't regret it. Here is why:
Rei Do Gado Brazilian Steak The Go-To Restaurant in San Diego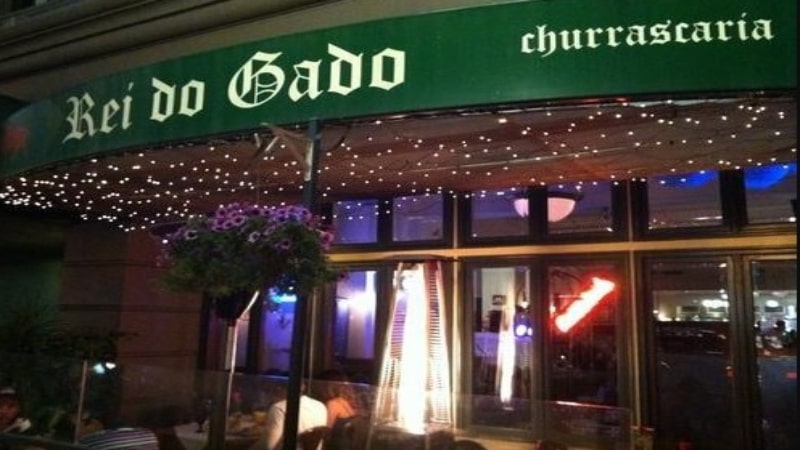 This high-end restaurant proudly boasts its Brazilian-specific cuisine. And it does it so well that we'd better use their very own words to describe it:
'Rei Do Gado helps you enjoy a trip to Brazil without leaving San Diego'.
This is the only Brazilian Steakhouse in San Diego and has been in business since 1999. You'll find it in the Gaslamp Quarter right across from the historic Horton Plaza fountain. Get 10% OFF at Rei Do Gado Brazilian Steakhouse Restaurant for 15+ guests if you book with Aall In Limo & Party Bus!
$100 deposit required to make the reservation and the full amount of the deposit gets deducted from the final bill on the day of the reservation. 14 days cancellation notice required to cancel the reservation and get the deposit fully refunded, 30 days during the holiday season.
Private room - up to 20 guest - $200 room fee.
Private banquet hall - up to 90 guests - $3,000 minimum F&B for lunchtime and $6,000 minimum F&B for dinner time.
Private main hall private - up to 200 guests - $5,000 minimum F&B for lunchtime and $10,000 minimum F&B for dinner time.
Our clients enjoyed a unique dine-in experience every time they've been to Rei do Gado Brazilian Steak House. The service is flawless and the food is absolutely delicious, but we'll talk about this later. The lively atmosphere in this restaurant and its peculiar setting make it a great choice for a special occasion.
Our Clients Love Rei Do Gado Brazilian Steakhouse Restaurant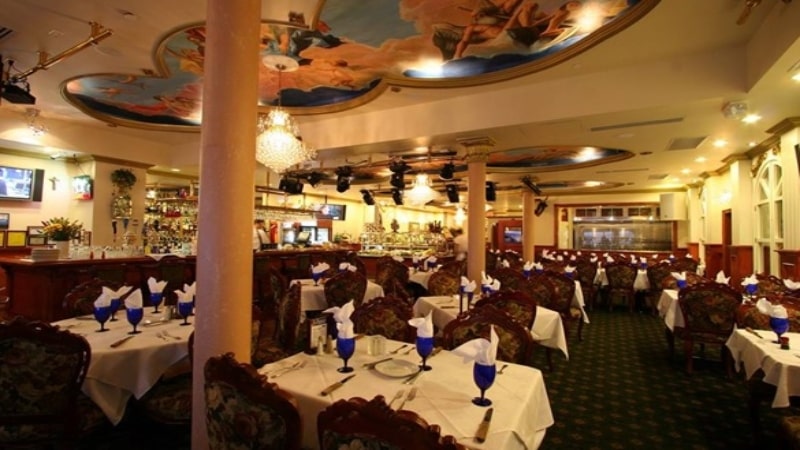 Nothing's better after a wine or beer tasting than a slice of juicy meat. With this appetizing thought in mind, let us briefly tell you what you can find at Rei do Gado:
This restaurant defines itself as a 'meat lover's paradise.
Their vast and varied menu contains up to 20 mouth-watering meat selections.
Some of their most in-demand dishes are the traditional Brazilian Pao de queijo (Brazilian Cheesebread), Feijoada (Brazilian black bean stew), and Moqueca (Brazilian seafood stew).
If you're here for dinner, keep in mind that all menus come with a Gourmet Salad & Hot Dish Bar. A seafood bar with Alaskan King crab legs and an authentic hot dish bar are also available for all of you gourmets out there. Their lunch menu contains 5 meat options: alcatra, costela de porco, fraldinha no alho, linguica, coxa de frango and it is available from Monday to Friday between 11 and 14.
Other things we love about this restaurant:
The waiter can cut the meat in front of you if you ask them to.
The portions are more than sufficient. So, rest assured that your stomach will soon thank you for the treat you're giving it.
They spice things up literally. They use the finest variety of spices for their meats. Therefore, each dish seems to have layers of flavor. All in all, a meal here can simply be described as juicy and delicious.
Private Parties and Large Group Limousine Transportation
At Aall In Limo & Party Bus, we love to transport large parties and Rei do Gado Brazilian Steak Restaurant is the perfect place to host their events.
Because we often drive large groups of friends and families, we were immediately interested in partnering up with Rei do Gado Brazilian Steak Restaurant.
Rei do Gado Brazilian Steak Restaurant is a popular choice for our clients and whoever wants to celebrate a special occasion. Keep in mind that prior reservation is necessary for events hosted at Rei do Gado Brazilian steak Restaurant.