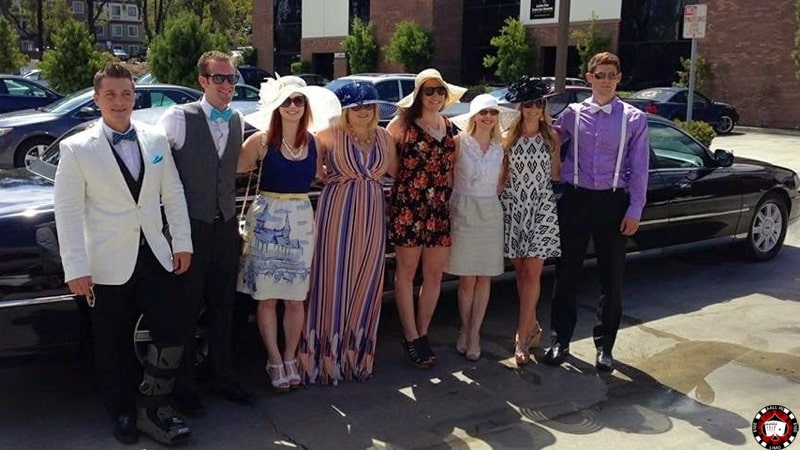 Elegance and refinement are at their most when speaking about the already traditional equestrian competition that takes place in April and May during the Del Mar Traditional Horse Show. The audience will be delighted in a week's time with the participants' skills in three disciplines:
Western
Dressage
Hunter/Jumper
This competition, recognized by the international authorities as one of the most enthralling horse shows in Southern California, gathers more than 3000 horses and professional athletes annually - the world's greatest winners.
Since its debut in 1946, the show has constantly been diversified and today stands among the most anticipated events of the time, a veritable gantry for the future champions. The prizes, either money or trophies, are proof of their effort.
If you wish to attend the 73rd Annual Del Mar National Horse Show without worrying about a designated driver, book a limo from Aall In Limo & Party Bus. We will drive you there safely and in style in one of our luxurious limos.
Event Overview
Del Mar National Horse Show
Where: 2260 Jimmy Durante Blvd, Del Mar CA 92014
Western Week: April 17-21;
Dressage Week: April 26-29;
Hunter/Jumper Week: May 1-6.
858.792.4288
Website
Western Week
You and your family will enjoy this years' Night of the Horse, from Saturday, April 21, at 7.00 p.m. Your entertainment will be provided by Mary's Tack and Feed. The atmosphere will be warmed up by some well-known champions like Dan James, winner of the Equitana Asia Pacific or Gladius the Show, the fabulous Las Vegas production, and many others.
Dressage Week
Between April 26 and April 29, amateurs and juniors are invited to present their horse mastership. They will be rewarded with money, USEF National Qualifying acceptance, and a higher rank in FEI World. April 28, 2018, is the Evening of Musical Freestyles where you will be enchanted by the horses' magic dance.
Hunter/Jumper Week
Join the Pacific Sotheby's International Equestrian Division and the 65 competitors for the $100000 Grand Prix of Del Mar. Don't miss the Young Rider Championship and be a witness in 2018's novelty, the incredible Extreme Trail Celebrity Challenge!
A Stylish Event Requires a Stylish Entrance: Book a Limo!
San Diego County Fair witnessed about 62 years ago the beginning of the Del Mar National Horse Show. As the years passed by, it became a prestigious competition, independent from the Fair. More than $350000 is offered throughout its prizes.
In order to help you get faster to the event, we give you the chance to book one of our limos and enjoy all the comfort, elegance, and special care that we offer. This luxurious means of transportation introduces you to the dreamlike atmosphere of the race. Your journey will be a safe and unforgettable experience. As San Diego's premier limo company, we are all about:
style
comfort
customer satisfaction
We offer limousines that are designed to fit any needs and group sizes while providing our customers with nothing short of excellent customer service. We believe that an event of this size requires stylish, comfortable, and safe transportation to and from Del Mar without the hassle of traffic or finding a parking spot. Let us do the driving, and you can rest assured that you will be on time for this event!
Our limos come equipped with state-of-the-art options to ensure our customers enjoy the ride to the maximum. We always make sure our limos are stocked with beverages and everything our customers might ask, so that we can make their experience a pleasant one. Committed to high standards and San Diego savvy, our exceptional chauffeurs will take you anywhere in San Diego and around the county, making sure that you will always arrive safe and on time.
Aall In Limo & Party Bus Can Take you to The Annual Del Mar National Horse Show
Horse shows can be exciting events that you can attend with your family or friends. If you're thinking about a special weekend, at Aall In Limo & Party Bus we can provide you with high-quality transportation services, to turn a good show into an unforgettable memory.
Our limos can carry up to 24 guests in luxurious conditions. Our vehicles are fully equipped with ice and beverages, with high-quality sound surrounding systems, always perfectly clean and on time.
Our friendly drivers will pick you up from the established location, and we can integrate your visit to the annual horse show into one of our wine or brewery tours. Contact us, name your wish, and we will provide you with professional and affordable services you'll love.