Soon after a long and relaxing weekend after Labor day, we are yet to be delighted with another extended weekend this autumn. The three-day weekend that will take place from the 10th to 12th of October will pin down the Columbus Day, officially celebrated on Monday the 12th of October. Annual holiday in the United States celebrated for well over 500 years now, Columbus Day commemorates the voyage of Christopher Columbus to the "New World" that took place on the 12th of October 1492. This event has been celebrated since the colonial times, followed by becoming a federal holiday in April 1937. The 12th of October has been proclaimed by President Franklin Delano Roosevelt as Columbus Day in April 1934.
However, starting with the year 1970, the holiday has been traditionally observed on the second Monday of October. In many states of America, Columbus Day is welcomed as an official holiday. It is manifested through large-scale events such as extravagant parades that gather a large number of spectators, and other rituals formulated along the line of patriotism and nationalism. While New York and San Francisco compete in the organizing of grand events, many states of America relate to this particular day as being a "Day of Observance" or "Recognition". Other states do not recognize Columbus Day to be worthy of consideration or even worthy of having attributed any historical meaning.

Where to Spend Columbus Day?

$100 Off Limo Rental For Columbus Day
Valid only on Columbus Day. Not valid on the day after.
In case you are heading to New York this Columbus Day for the grand parade, then please do take pictures!
However, if you decide to enjoy the three-day weekend in San Diego and nearby, then do rest assured that there are many events where you can spend a great weekend, thanks to all the organizers and event planners who have been very active over the past few weeks, all in order to prepare some really great and entertaining programs. We did a little bit of research for you and we are pleased with what we found. From live music to delicious cuisine, great, fresh and cold beer at the breweries around San Diego, fabulous wines at the fantastic wineries in Temecula, and overall an amazing atmosphere filled with cheers and good vibes, gave us the feeling that this Columbus Day Weekend will definitely not be a dull holiday.
As every good weekend starts with Friday evening, the weekend around Columbus Day makes no exception. And to make the long talk short, here it is, our idea of how to spend a fun and relaxing time every day over the extended weekend:
For a little bit of multi-cultural flair, the famous brewery New English Brewing Co. will offer:
Mexican city cuisine and English beer on tap beginning at 4:00 pm, and will continue serving until 8:30 pm
On the menu: delicious Mexican food, including street tacos, carne asada, and al pastor.
AND from 7:00 pm to 9:30 pm, all theater connoisseurs will get their share of entertainment and engaging fun at Cygnet Theatre, on Twiggs Street, where the actors will perform "Hay Fever". New English Brewery will be present with a pre-show tasting offer and the menu will consist of New English Beer on tap. After the play, you can have a word with the actors and mingle with the VIPs.
Insider's note: at New English Brewing Company, the beer is light, refreshing and crisp, just perfect for a Friday evening.
The La Jolla Art & Wine Festival in San Diego is displaying for two days, with free entrance from 10:00 am to 7:00 pm on Saturday and until 6:00 pm on Sunday on Girard Ave, La Jolla. And as a stand out from the crowd, the La Jolla Art & Wine Festival is a charitable event! All the profits raised will benefit the public elementary and the middle school.
Website: http://www.ljawf.com/
Temecula Winery Events on Columbus Day

Doffo Winery
When: 11:00 am to 1:00 pm
Price: $30
Program: Health and wellness. It is for those who have kids and want to protect them from harmful chemicals in first aid treatments, as well as for those who just wish to learn about natural and beneficial oils for first aid kits.

Wilson Creek Winery
When: 11:00 am to 10:00 pm
Price: For the grand dinner gala tickets: adult $75, child (4-12) $37.50, infant (0-3) free. VIP Package : adult $135, child (4-12) $67.50, infant (0-3) free.
Program: "Taste of Tahiti", a cultural experience where you can taste the food, enjoy the music, dance and meet the people in a great atmosphere and pleasant environment submerged in a Tahitian feel. The event will host giveaway prizes and a grand dinner gala, a chance to win a trip to Tahiti and much more.

Masia de La Vinya Winery
When: 10:00 am
Price: $55
Program: outdoor Yoga, Wellness, and Wine in the Vines, spa lunch and a glass of wine.

The Lorimar Vineyards and Winery
When: 6:00 pm to 9:00 pm
Price: Free
Program: A fusion of wine, art, and music. Live music in Wine Country with Mrs. Jones Revenge

Falkner Winery
When: 12:00 pm until 3:00 pm
Program: Live music offered by Falkner Winery every Sunday until the 25th of October. The band Guilty Conscience will rock your world with a complete musical experience.

Robert Renzoni Vineyards
When: 1:00 pm until 4:00 pm
Program: Monty and Jillian are performing live.
Other programs at the Robert Renzoni Vineyards:

Baily Winery
When: all day long
Program: For all dog lovers out there, Baily Winery offers a Dog Day with live acoustic music, which is a recurring event where you can bring your well-mannered pooches for lunch on the patio.
Book a Limo From Aall In Limo & Party Bus for Columbus Day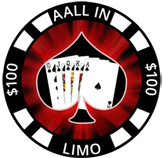 To get our hourly limo rental rates and pricing, click HERE, and for booking call 858.336.1894. All in Limo provides a vast selection of affordable rentals. We can offer top rental vehicles in San Diego and Temecula at the best rates.