National Senior Citizens Day honors our elderly population on August 21st since 1988. On this day, people are encouraged to recognize and show appreciation for the value and contribution of elderly people to home, family, and society, and recognize the countless sacrifices they have made through their lives. We, at Aall In Limo & Party Bus, understand the needs and wishes of senior citizens. Instead of worrying about how to get to your favorite restaurant or any other preferred destination, leave the worrying to us and we will take you there in no time. Seeing you relaxed and happy is what makes our service that much more valuable. Aall In Limo has reasonable rates and offers you transportation to the most exquisite restaurants in San Diego. Here are some of our top picks:
CUCINA Urbana
George's at the Cove
Richard Walker's Pancake House
Oceana Coastal Kitchen
PARMA - Cucina Italiana
Book a Limo for This Year's National Senior Citizens Day
Start realizing the value of spending quality time with your loved ones before it's too late! August 21st is the perfect opportunity to visit that older friend, neighbor or loved one and brighten his or her day.
We at Aall In Limo & Party Bus have prepared an offer for this special day: all seniors 65 or older receive a $100 off coupon for limo service on August 21st!
Things That You Should Do With Your Loved Ones on Senior Citizens Day
Some of our favorite activities for this special day have visible benefits in terms of social connection and well-being of an individual. Here is a list of things you might enjoy doing on National Senior Citizens Day:
Have Dinner at One of San Diego's Top Restaurants
If you haven't made any plans yet for National Senior Citizens Day, you should start right now. The options are endless to celebrate this day. Whether you pick a wine tasting tour in Temecula or dinner at one of the exquisite restaurants in San Diego, we can help you plan a day to perfection! Our top restaurant picks for National Senior Citizens Day are:
Aall In Limo & Party Bus Is Offering Support to San Diego Community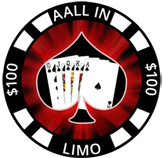 We are proud to sustain our community and we hope to inspire others to do the same! We think that mutual help is the only way to achieve a high standard of life and realize dreams. With people living and working longer, it is increasingly important that we recognize the importance of supporting senior citizens and OAPs within our society. National Senior Citizens Day is the perfect opportunity to acknowledge the long-term contribution and dedication of older people and to ensure that we are doing our best to give something back to older people. Call us today at 858-336-1894 and book a limo!