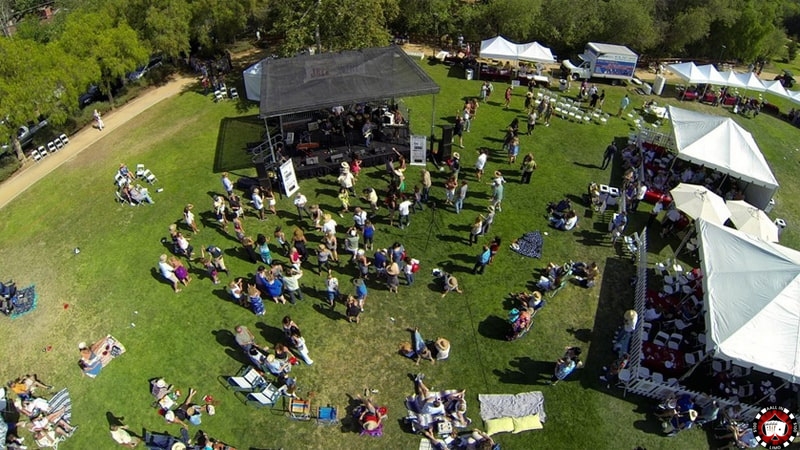 An exclusive Jazz venue, gourmet wine, and food tasting event, the California Jazz and Wine Festival reached its sixth edition this year. The festival will feature exhibitors including local area premier wineries, caterers, microbreweries, and restaurateurs.
Entertainment will be provided by various Grammy Award Winning jazz artists that will perform on two stages.
Incomings from the California Jazz and Wine Fest will be directed to support the Boys and Girls Club of Greater Conejo. Locally and globally Rotary charities will also benefit from this event. Right from the start, the mission of the California Jazz and Wine Fest was to create a unique venue that mixes local jazz with food, gourmet wine, microbrews, and boutique spirits. Tickets are already available online and will also be sold at the gate on the day of the event. Discounts or ticket bundles will be available.
Event Overview
When: Sunday, March 11th, 2018, starts at 2 pm
Where: Conejo Creek North Park, 1379 East Janss Road, Thousand Oaks, CA
Telephone: 805.380.6010
E-mail: info@californiajazzwine.com
Tickets: General Admission tickets are $100 and include wristband access to all festival performances, complimentary wine, craft beer, and gourmet food tastings, free parking, seating, event glass, and food tray provided. Tickets may be transferred or given as gifts at no additional costs.
The event will be held at the Four Seasons Hotel in Westlake Village. Attendees must bring their printed PDF ticket sent to the e-mail with their unique bar-code and must go to Ticketing at the Lakeside Pavillion to check in and get their event wristband. No one under 21 years of age will be admitted and those who look younger than 35 years of age will be required to show their ID.
Attendees will receive their program, door prize entry card, food tasting tray, and event wine glass after entering. VIP PASS holders will receive their VIP badges. The VIP tent area will be for VIPs only and will require a VIP badge for entry.
Aall In Limo & Party Bus Can Take You to This Event!
We can be your designated driver and drive you safely to this event, without you having to worry about drinking, driving, or finding a parking space. As San Diego's premier limo company, we are dedicated to ensuring our customers' comfort and providing them with the best limo experience possible.
We are committed to high standards, which means that you can expect our limos to arrive on time and in perfect, flawless condition. Aall In Limo & Party Bus provides limo services for any event or occasion!