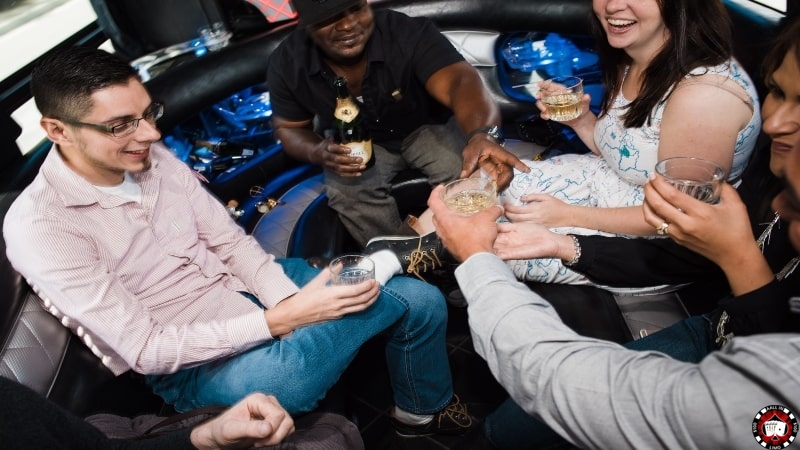 Birthdays are perfect occasions to gather all your closest friends and spend an unforgettable day together, enjoying all your favorite activities. And what can be more fun than cruising around San Diego on a party bus? You can explore the whole city while dancing to your favorite music or playing fun games, all in a themed décor of your choosing.
No matter what you have planned for your celebration this year, we will take you on a lively tour around town, and we are excited to help you organize everything in advance.
Aall In Limo & Party Bus also offers:
San Diego club & bar hopping
Nevertheless, a themed party leaves a significant impact on your guests and provides hours of entertainment, so make sure you:
select a special party theme
unleash your creativity with the decorations
use a catchy slogan for naming your party
pick enjoyable activities to perform
include costumes and party props
take lots of pictures
90's Disco Party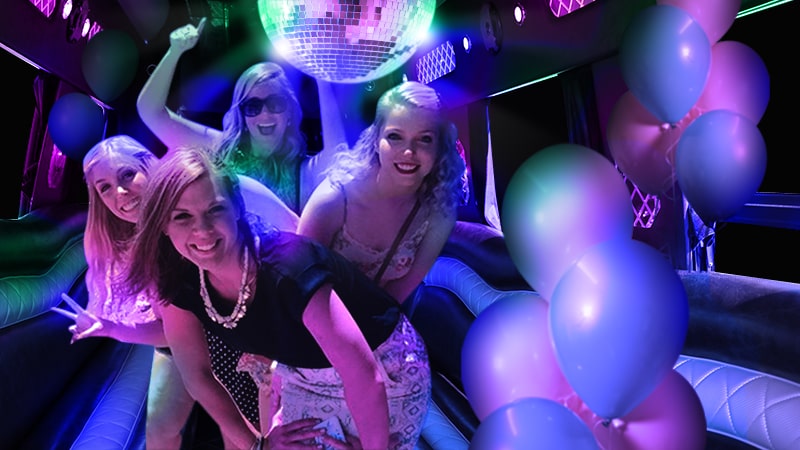 This type of party takes your guests back to the fun days of hanging out with your friends and getting into the groovy disco vibe.
You can get dressed in the fashion of the decade, put on your flashiest accessories, and ride around in a fully decorated party bus featuring:
a 90's inspired playlist
brightly-colored cocktails
neon colors
slap bracelets and other themed supplies
Costume Party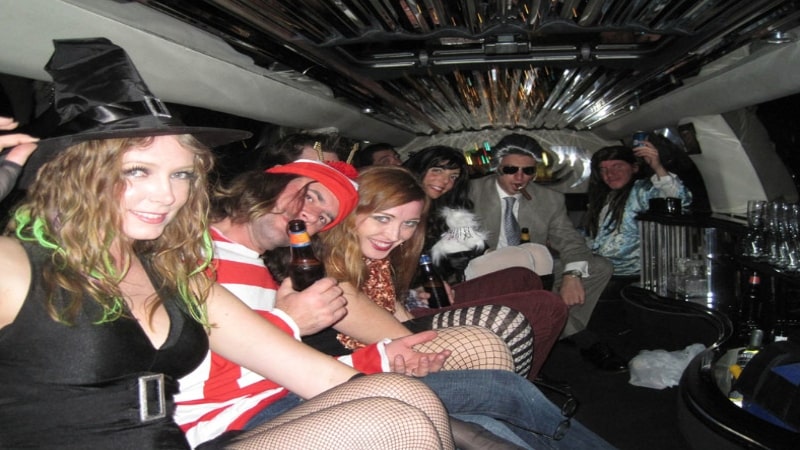 If you enjoy dressing up as your favorite character or movie star, this is the perfect theme for your birthday party, guaranteed to make your event a unique one.
You can spend your special day together with your closest friends while making your party exciting and memorable, dressed as:
Waldo
Harry Potter
Maleficent
Batman
Wicked Witch of the West
James Bond
Jack Sparrow
Lara Croft
Glow in the Dark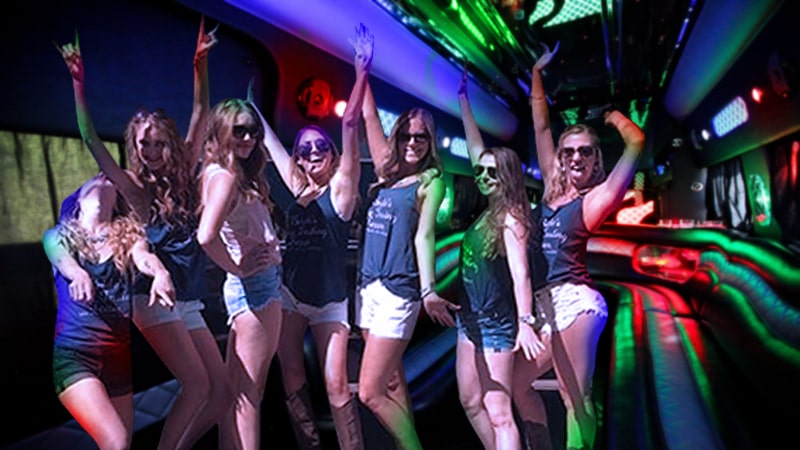 Your Glow in the Dark party will be a great hit, and if you wear all-white, you will be glowing from head to toe, guaranteeing a visually spectacular event.
The more fluorescent items in the party bus, the greater the effect under the black lights.
Who doesn't love:
glowsticks
blacklight
glowing eyeglasses
neon-colored decorations
glowing ice cubes
glowing face paint
Hollywood Oscars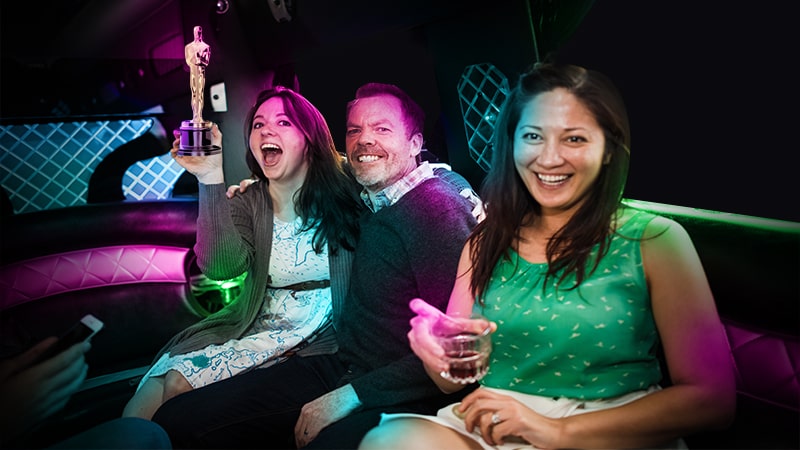 If a glamorous event worthy of Hollywood's top stars is your preferred way of celebrating your special day, this theme is definitely for you.
You and your friends will get a kick out of recreating this famous event, and have an unforgettable experience with the display of:
elegant outfits
movie posters
satin drapes
red carpets
golden Oscars
celebrity cut-outs
clapper-boards
film reels
Roaring' 20s/Great Gatsby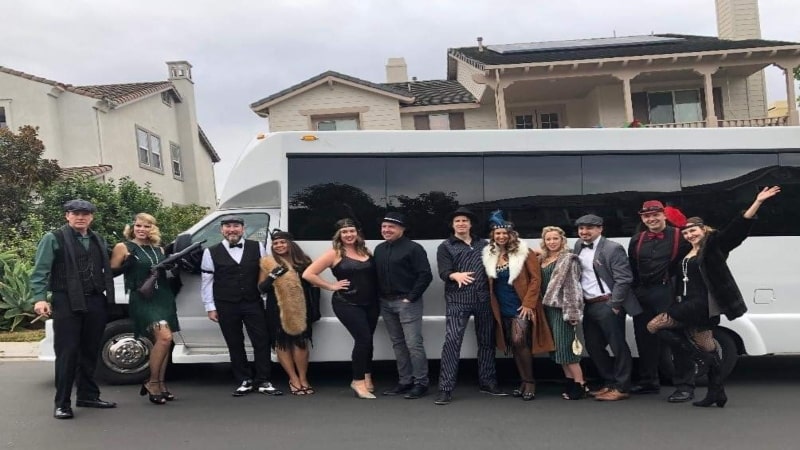 Create a sophisticated event with a hint of danger to upgrade your party into a luxurious anniversary. Everybody loves an great and fun opportunity to dress up, let loose, and enjoy the festive atmosphere.
The roaring 20s was an era of glitz and stunning parties, filled with:
flapper-inspired frocks
cloche hats
feather fans
jazzy tunes
dancing
glittering headbands
card games
gold fringe curtains
Book Our Luxurious Party Bus For Your Themed Birthday Party
If you are unsure of what theme to pick or where to go, we can help you decide what can best fit you and your party's needs.
Renting a party bus ensures a fun, successful, and memorable celebration.
Aall In Limo & Party Bus provides safe and comfortable transportation while keeping the party going on the road.
Book your luxurious ride today for a birthday party that all your closest friends and family will talk about until next year.