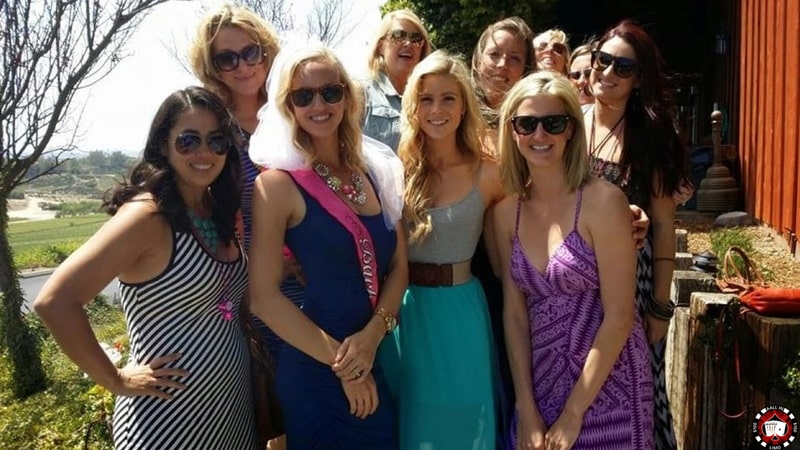 Bachelorette parties should not be too expensive and if you want to plan something different for the future bride, you have several options that will definitely make the day memorable.
A bachelorette party is successful when the future bride is relaxed and does not have to worry about anything at all.
Make sure you schedule things that the bride-to-be enjoys doing, with the people she loves the most.
It may be tempting to fill your weekend with all sorts of things, it is important to have a break between activities.
When you plan a bachelorette party, take into consideration the budget that the other persons have. Make sure they all know what they are paying for and how much they have to spend for the event. Aall In Limo & Party Bus can help set up a budget for your bachelorette party, without sacrificing the fun and glamor. Here are some of our suggestions:
Setting a Budget Before We Start Planning
First of all, it is extremely important to ask the people involved how much they are comfortable spending. It is recommended to know the exact budget before you get your heart set on any ideas. This will help us pick the best option that will fit your group, so gather the girls and break the ice!
A bachelorette party should be a memorable day for the bride-to-be and the party attendees as well. If you have problems with setting up a budget, our professional and friendly staff are here to help you plan the event so that anyone on the list can attend.
Selecting an Off-Season Date
An off-season date will help you save a considerable amount of money and the best part is that you will not bump into large groups of people at the places you decide to go with the girls. Our staff will make sure that the party will not be scheduled too far from the big event. Set up a meeting with all the bridesmaids and choose a date that is best for all. If one of the places we book for you requests a deposit, we will inform you promptly. When everything is planned, we will share a detailed itinerary with every attendant.
Over the years we helped many bachelorettes choose an off-season date, one that worked for everybody. We are an experienced limo company that knows all the venues that are appropriate for bachelorette parties and that provides discounts during the off-season. We will take care of the booking and everything that relates to choosing a venue.
Here Are 4 Budget-Friendly Ideas for a Reasonable Bachelorette Party:
1. Bachelorette Wine Tasting Tour in Temecula
You can never go wrong if you go on a wine tour throughout Temecula, the land of wine. There is nothing more relaxing than a day of wine tasting surrounded by live music and never-ending vineyards. Wine lovers know that the best way to experience Temecula is by booking a limo. With our skilled chauffeurs at the wheel, you will definitely have a great time. When booking a wine tour through Temecula, you get a free champagne coupon. The bachelorette wine tasting tour can be customized by selecting the wineries you want to visit. Relax and enjoy the ride while our driver takes you safely and in style to the wineries.
2. Pub Crawl
Just because you set up a budget does not mean that you cannot have a night on the town with the girls. We can help you choose bars or breweries in the San Diego area. Planning a pub crawl is very simple, just give us a call and we will select the places that fit your style. Our professional drivers will make sure that your bachelorette party will be memorable.
3. Scavenger Hunt
If you want to have lots of fun at your bachelorette party, then go on a scavenger hunt. Let us help you create a bride-to-be checklist. Starting from the simple tasks to the creative ones. Make sure to book a limo, you will definitely need it after such a long day of "hunting". We will drive you around so that your scavenger hunt will go exactly as you planned it and be as fun as possible.
4. Spa and Dinner
Choosing to extend a party over the weekend can really exhaust your body. Long days and nights of celebrating can become quite expensive in the end. Even though spa & dinner is not the cheapest idea out there, we believe that it will make your time spent together more memorable. Book a limo and have a party on wheels for the future bride to and from the spa and restaurant.
There are lots of local spots in San Diego and Temecula that could be included on your list of places to visit for the bachelorette party. You can choose a comfortable spot where you and your friend gathered for years or you can try something new by selecting a new place, either way, make sure to inform us so that we plan everything on your behalf. Choosing to keep your party closer to your home will make it much easier to coordinate and thanks to our experienced drivers you and the girls will have a blast!
Keeping Your Bachelorette Party Local
Looking to Rent a Limo for Your Bachelorette Party? We Are Here to Help!
Let us be the ones to help you plan your bachelorette party, a special event that you will remember for a lifetime.
You can relax and have fun before the big day knowing that our experienced chauffeur will take care of everything for you. We will help you plan the event and drive you safely to and from any venue.
At Aall In Limo & Party Bus we offer a full bachelorette package that can be customized in any way. Give us a call at 858.336.1894 and let us know how we can help you with your bachelorette party!