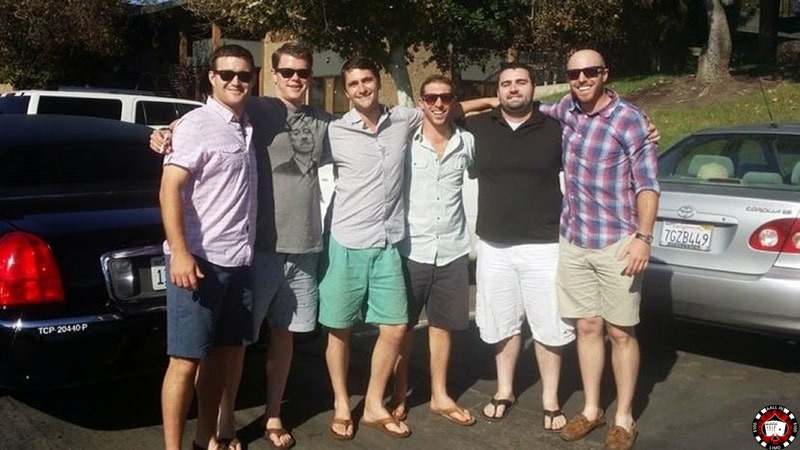 The wedding season is soon here, but before you tie the knot, there will be no wedding without a mild to wild bachelor party to fill that need for adrenaline and blood-pumping manly fun. A few tips you should remember:
the bachelor party is all about the groom; pay attention to him at all times and do not let him get bored
costs must be split equally between the guys in the party, except the groom
make sure your friends don't drink and drive; hire a limo or car service to ensure you have a designated driver
San Diego to Temecula Wine Tasting Tours in a Limo Party Bus ($375+/5h 8-20 passengers)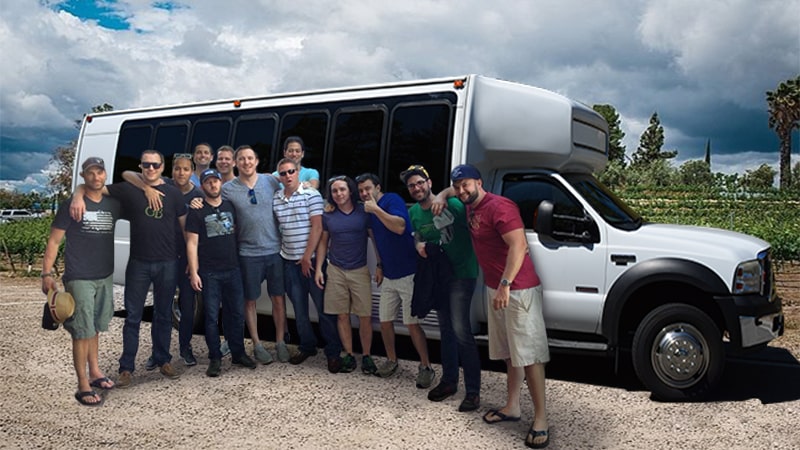 For a more intimate and laid back bachelor party experience, spending a day wine tasting in the Temecula Valley is the best option:
it is located 60 miles north of San Diego
it includes over 35,000 acres of rolling hills and vineyards
it guarantees ideal relaxation time while indulging in exquisite wines and food
Check out our limos and choose the one that best fits your group. We can help you choose from over 25 award-winning wineries in Temecula, each one special in its own unique way.
San Diego To Temecula Beer Tasting Tours in a Limo Party Bus ($300+/4h 8-20 passengers)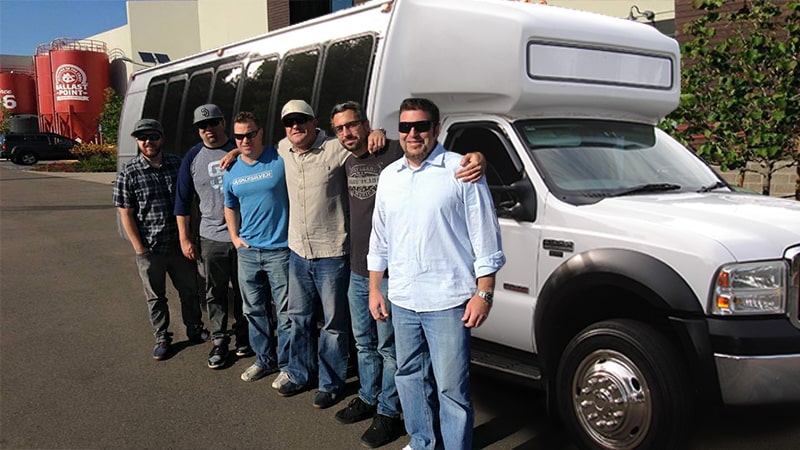 Nobody wants to be a designated driver for a bachelor party, so we offer customized brewery tours, in which you could either spend a whole day visiting as many breweries as possible or just hang out at your favorites. Our drivers will help you choose your itinerary for a special limo beer tasting tour throughout San Diego. We cover over 30 breweries, like:
Limo brew tours are an awesome way to experience the San Diego craft beer scene in a safe, fun, and responsible manner.
San Diego Club & Bar Hopping (between $15 - $60/person)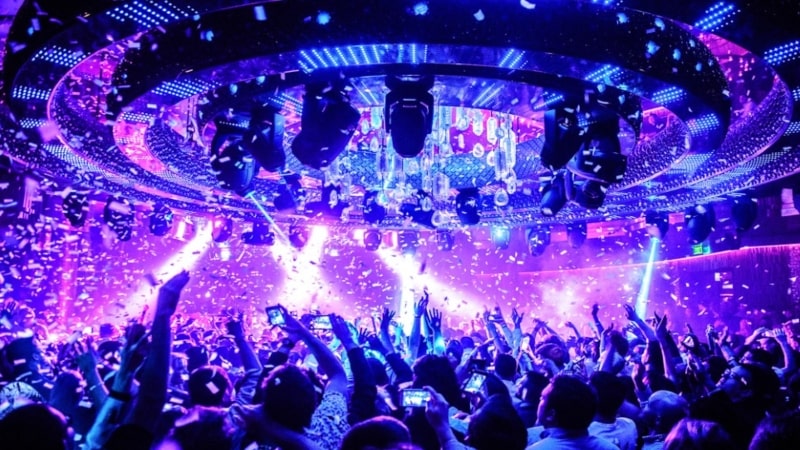 Parq Nightclub
615 Broadway, San Diego, CA 92101
Friday-Saturday:
10 PM to 2 AM
Get Directions
Parq Nightclub is an ever-evolving venue sweeping you off your feet from the moment you open the doors, and that promises to grab your full sensory attention with things like:
A-list celebrity guests
world-class entertainment
vibrant design
EDM nights and Industry nights
advanced equipment and technologies
Definitely, a place you MUST see before you get hitched.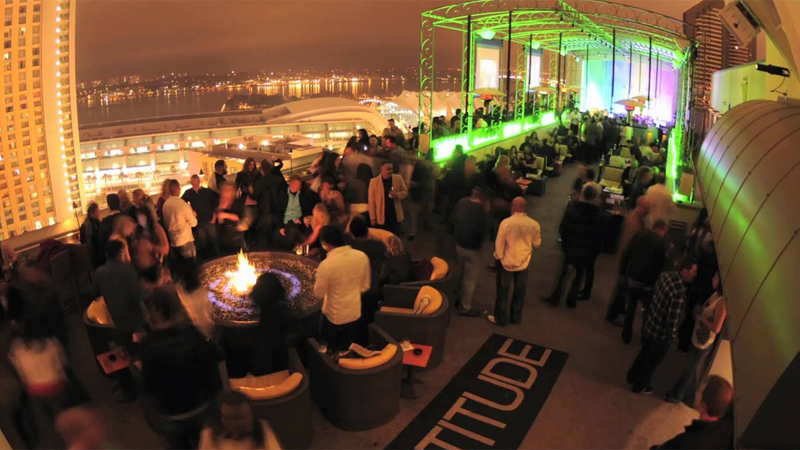 ALTITUDE Sky Lounge - San Diego Marriott Gaslamp Quarter
660 K St 22nd Fl, San Diego,
CA 92101
800-661-9739 (Toll-Free)
Open daily from 5 PM
Get Directions
Definitely a fantastic place for a bachelor party with amazing panoramic views, ALTITUDE is the highest rooftop bar on the West Coast.
Here are the main reasons why ALTITUDE is a great location for your San Diego bachelor party:
chill around a fire pit
hang out on the comfortable couches
enjoy flawless service
try out their signature cocktails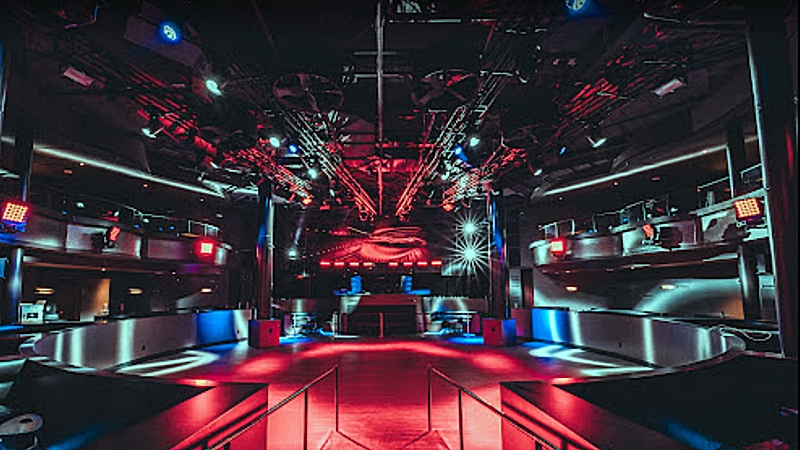 NOVA SD Nightclub has 19,000 square feet and three distinct spaces (Main Club, Balcony, and Rooftop Terrace).
Here are the main reasons why NOVA SD Nightclub is the best choice for your San Diego bachelor party:
memorable performances and unique experiences
private events, VIP tables
a vantage point for clubbers and luxury seekers
We can take care of your tickets and VIP table reservations so that you can focus only on your experience.
Best Strip Clubs in San Diego (over $30/person)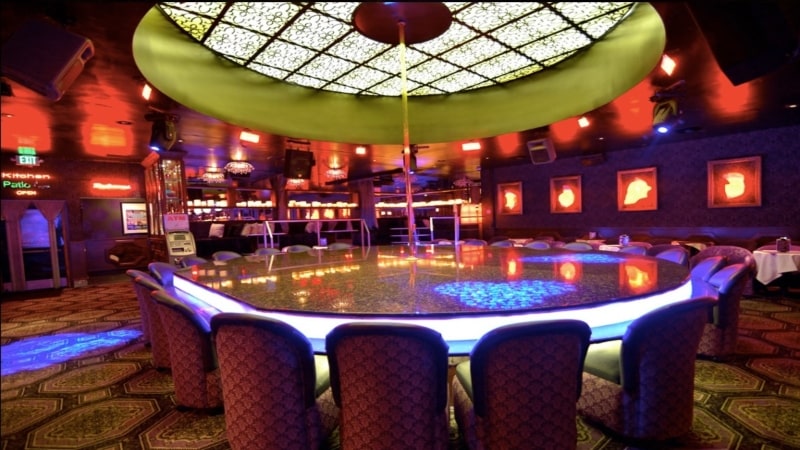 Pacers Showgirls International is redefining the San Diego gentleman's club by gathering fun, sexy and sophisticated for an unforgettable experience:
food and cigar menu
VIP Bottle & Service
packages for your bachelor party
If you wish to plan a bachelor party, then you should definitely book in advance with our partner Bad Girl Pro and get VIP entrance and bottle service at Pacers Strip Club.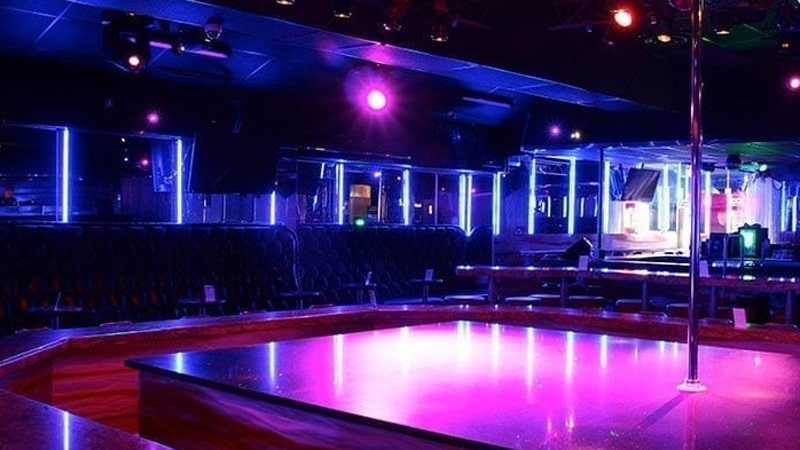 Nothing compares to business and pleasure, mixed together. This is the concept of the girls at the Cheetahs, a place to unwind at the end of the day. Located between the 805 and 163 Highway, your paradise awaits.
Gather the Cheetahs, and we will take care of the rest so that you can see for yourself:
beautiful adult dancers
the most diverse and beautiful women in the business
most importantly... all-nude strip club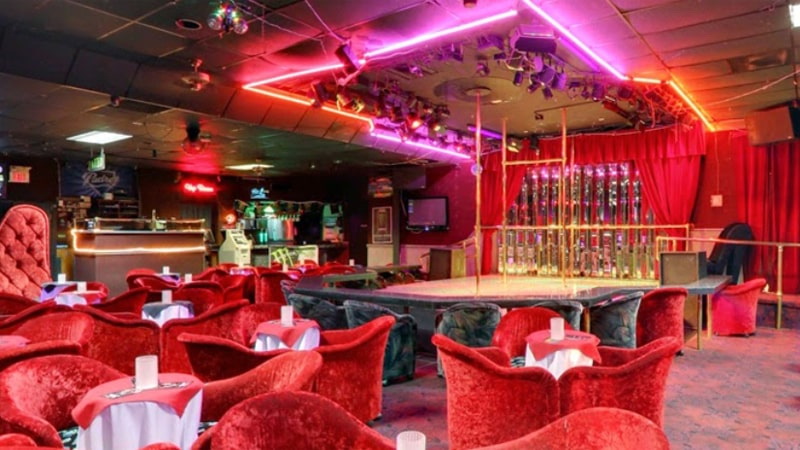 Deja Vu Showgirls
2720 Midway Dr,
San Diego, CA 92110
619-224-4757 (Toll-Free)
Monday-Saturday:
12PM to 2AM; Sunday: 6PM-2AM
Get Directions
Did you ever wonder why Midway Déjà Vu beats all the other strip clubs in San Diego?
Well, here's why Deja Vu is a great choice for the bachelor:
fancy plush surroundings
first-class trappings
the main stage is filled with comfortable seating and an excellent view of the mayhem
VIP room with a mirrored fireplace and relaxing sofas to view all the action
Female Strippers in a Limo/Hotel/Yacht
Create the Ultimate Bachelor Party by hiring some sexy female entertainers from Bad Girl Productions.
Aall In Limo & Party Bus is partnered with the top entertainment agency in San Diego that can provide you and your teammates a hell of a time. Remember, you only do this once.
Some of the top bachelor party themes include:
The Hangover Party
Men In Black Party
Harry Potter & Star Wars
Pimp Daddy and Glam Rockers
Gambling Night in San Diego ($200 per person)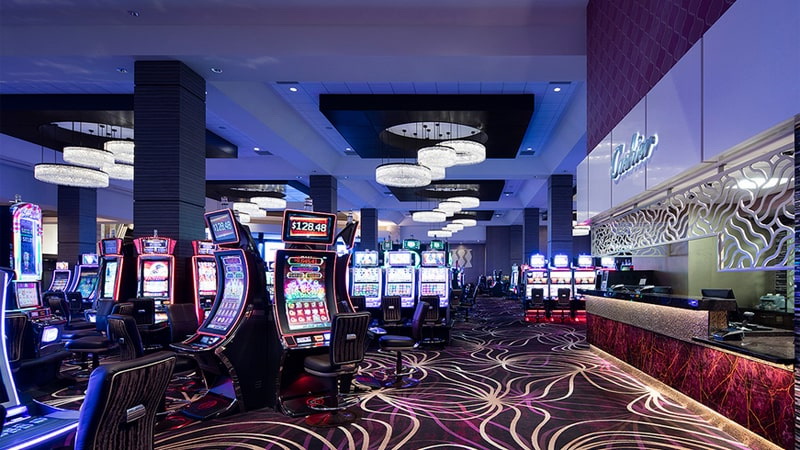 Home to a plethora of casinos that are guaranteed to provide 24 to 72 hours of action-packed fun, San Diego is the place to choose if Vegas is simply too much to manage.
Viejas, Harrah's Rincon, and Pechanga are the city's top 3 casinos offering enough gaming to keep you entertained all weekend.
more than 2,000 slot machines
off-track betting facility
more than 30 table games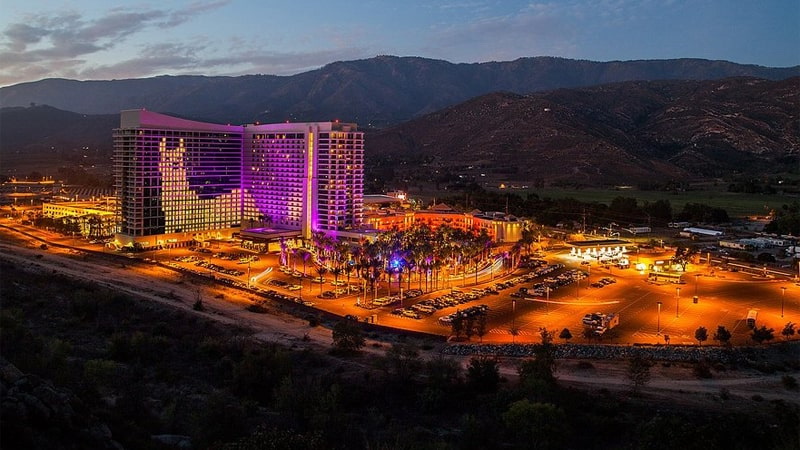 Home to a plethora of casinos that are guaranteed to provide 24 to 72 hours of action-packed fun, San Diego is the place to choose if Vegas is simply too much to manage.
Viejas is one of the finest Indian casinos, resorts, and outlet centers in the State:
more than 2,000 slot machines
off-track betting facility
more than 30 table games
This hotel has 203 luxury rooms and 34 VIP suites.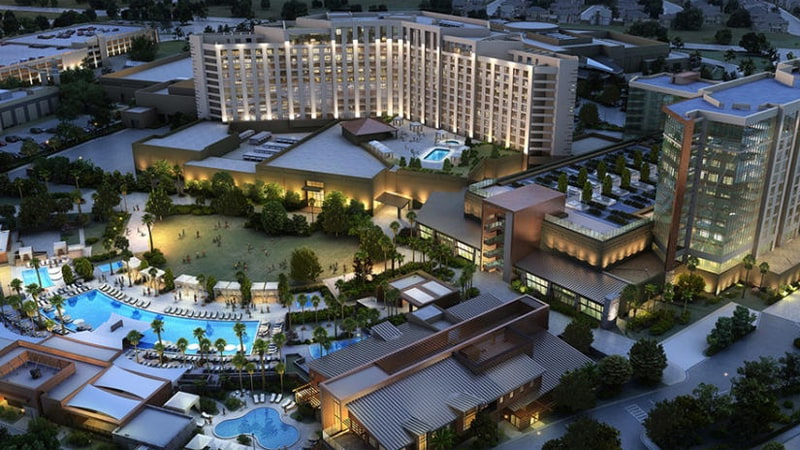 Pechanga Resort & Casino
45000 Pechanga Parkway Temecula, CA 92592
1-888-PECHANGA (732-4264)
Get Directions
Pechanga is the largest casino in California, a world-class casino that received the AAA Four Diamond Award every year since 2002. You and the guys can:
stay at a first-class luxury at their hotel
grab a bite at one of the ten restaurants on the ground
gamble or get some exquisite pampering at their spa
combine a trip to the casino with a relaxing wine tasting tour at the local wineries
We can help you pick the casinos that interest you.
San Diego Deep Sea Fishing (Open Party at $78/person, Private Charters at $2000+)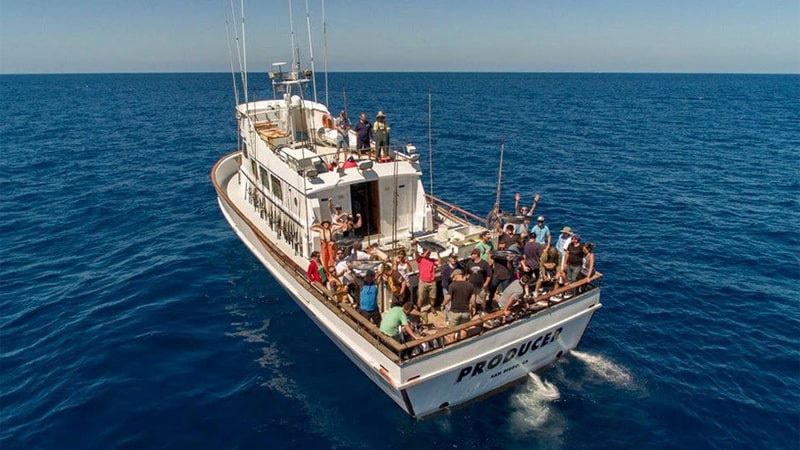 H&M Landing - San Diego Sportfishing Since 1935
2803 Emerson St, San Diego, CA 92106
Monday-Sunday:
5 AM to 10 PM
Get Directions
When it comes to Bachelor Parties, H&M Landing does it right. Bachelor party packages include:
Live bait, one-day fishing license, and rod rental
Discount Winter Rates Available Nov-March
1/2 Day-5.5 Hour Trip: Best option. Private charters start at $2000 (12 people). Open Party from $78/person
Full-Day Coronado Islands Trip: Private charters start at $3000. Open Party from $168/person. Passport required
Overnight-Outer Banks Trip: Private charters starting at $5500. Open Party from $235/person. Passport required
Sushi Tasting Bachelor Party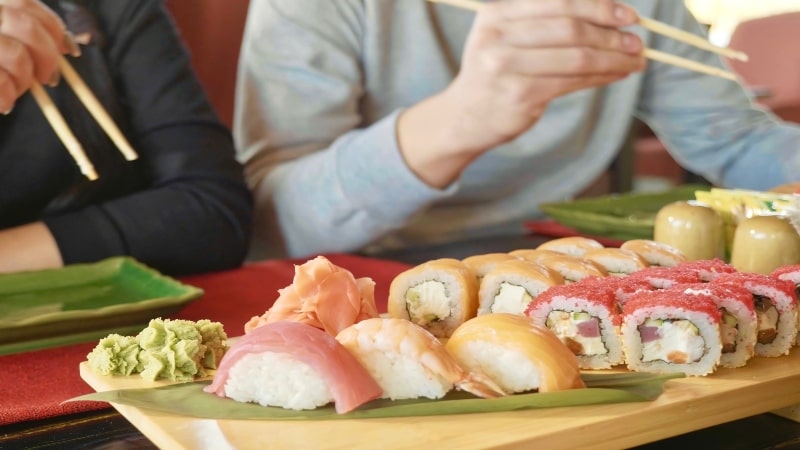 There is no better sushi than in San Diego. From the traditional sushi rolls to more modern ones and everything in between, there is something for everyone, even for the bachelor. Go ahead and have:
first-class Japanese specialties
first-class sake
"omakase" style of ordering with the chef taking over
With Aall In Limo & Party Bus, you can book a delicious sushi tasting to kick start your special night extravagantly. Opt for the best on this special night.
Yacht Bachelor Party in San Diego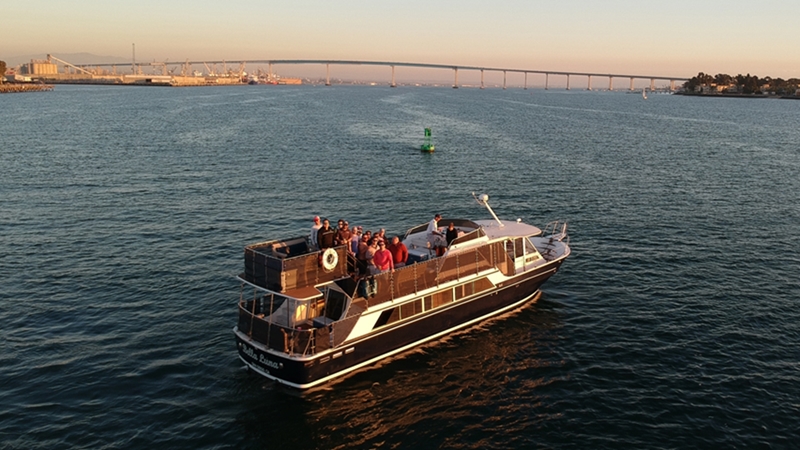 If you're from San Diego, you simply cannot say no to a bachelor party on a yacht. And when the yacht is full of booze, things can get really wild. San Diego Bachelor Party is here to get the party started on their luxurious yachts. All yachts and pontoon boats include 12 Captains Hats or 12 Hawaiian Leis. Here are the available yachts & pontoon boats for bachelor parties in San Diego:
Pontoon Boat Party - 2-12 Guests Max
Small Group Yacht Party - 2-12 Guests Max
Large Group Yacht Party - 13-30 Guests Max
Bachelor Party Golf Caddie Girls in San Diego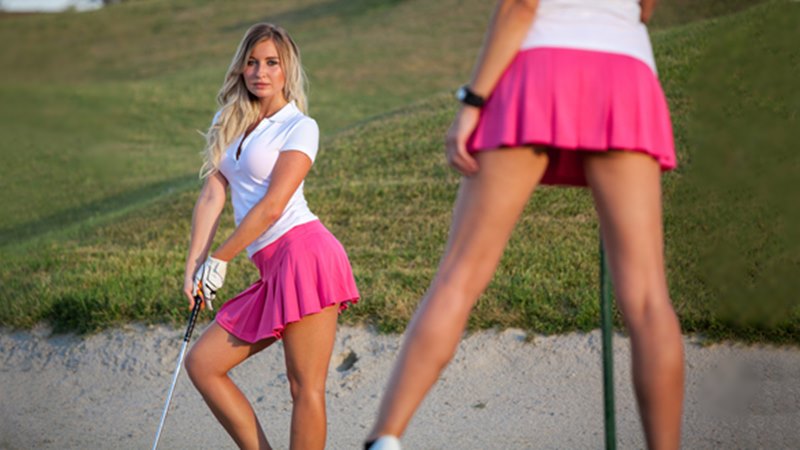 If you want to add a classy, outdoor alternative to your bachelor party, a day playing golf is what you need. And, to take things to the next level, you can hire professional golf caddie girls for your event. They come prepared with their game, offering tips and tricks. Our top golf courses in San Diego:
Torrey Pines Golf Course
La Costa Golf Course
Arrowood Golf Course
We could have a limo pick you up for your day-to-remember.
Pool Party Girls for Bachelor Parties in San Diego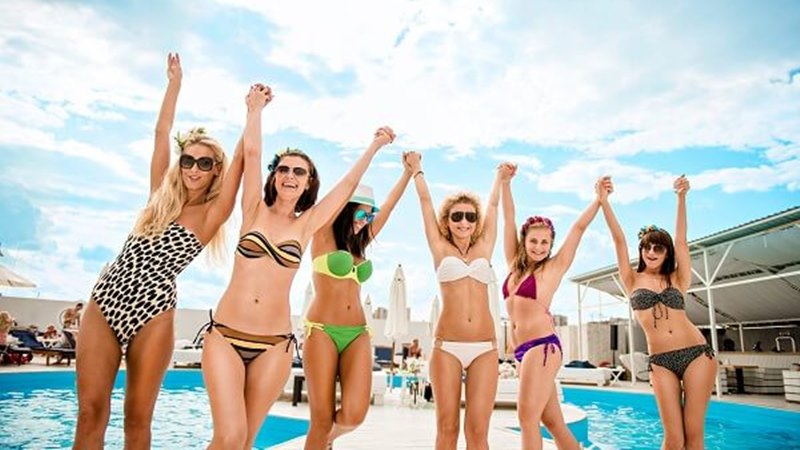 What is a pool party without girls? And we can offer both. We can offer you access to the most exclusive pool parties in San Diego, where our girls will be waiting for you ready to get the party started. Or, if you want to have the pool party girls at your rented mansion or hotel.
Book our girls for pool parties at:
Hard Rock Hotel
The Pool House
Beach House
DIP Dayclub
Bartenders for Your Bachelor Party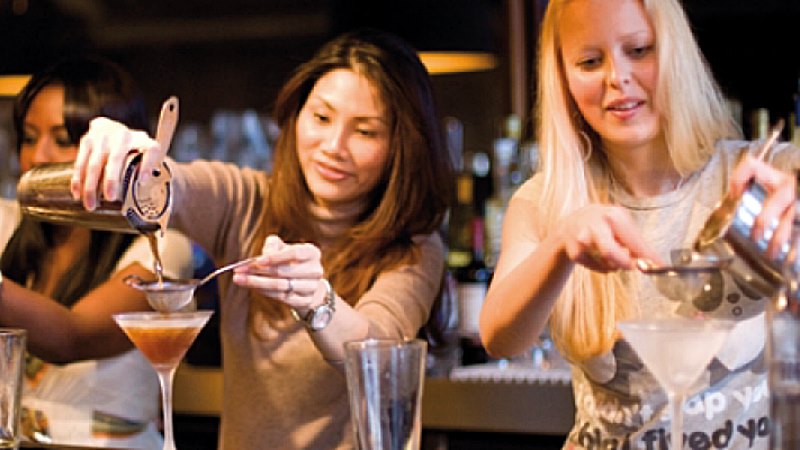 What is a bachelor party without some great bartenders to entertain you? No more worrying that your drink is getting warm or that you do not have your favorite beverage available for you. SDBP has experienced bachelor party bartenders who know how to make your event epic. It's so fun to be served! Their bartenders will:
Come to your home or Airbnb
Serve you cold drinks the entire event
Flip bottles and entertain you
Prepare any kind of cocktail you want
VIP Bottle Service at San Diego Nightclubs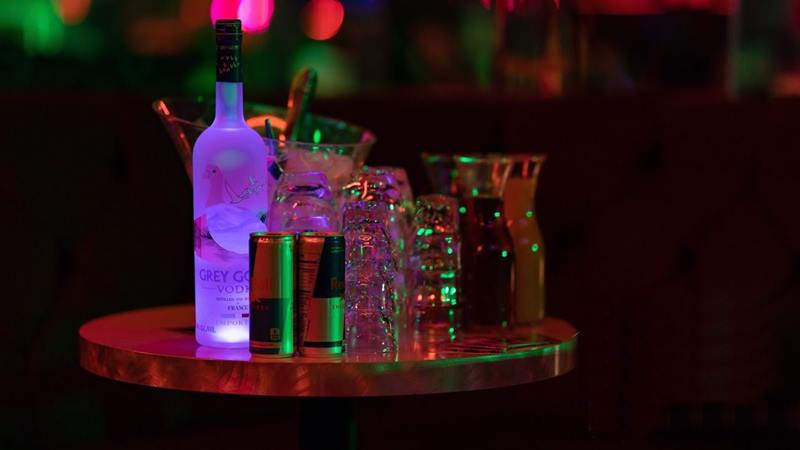 Getting bored in the club? We can take care of that. Nobody will forget your bachelor party anytime soon.
Here is what we can get you:
The best table in the club
Get you in front of the line
The best prices on bottle service
If your bachelor wants to go out for his last day of singledom, San Diego Bachelor Party can offer you VIP bottle service to any nightclub in San Diego.
San Diego Jungle Ropes Safari (starting from $50/person)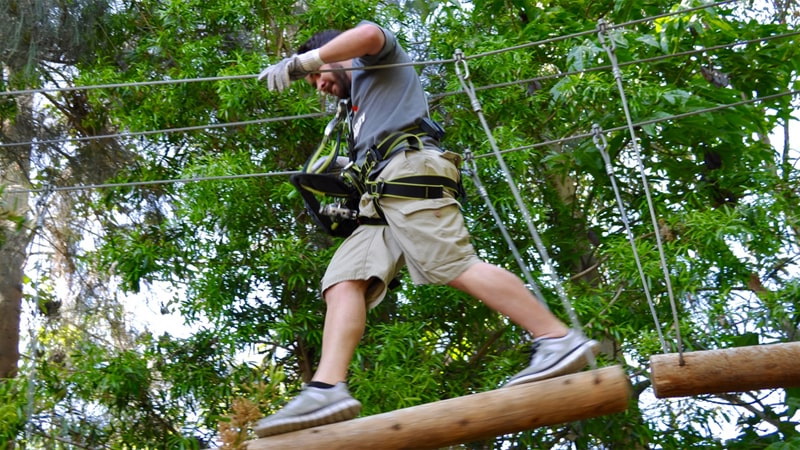 Jungle Ropes Safari
15500 San Pasqual Valley Rd, Escondido, CA 92027
Open every day from 9 AM-5 PM
Get Directions
If Indiana Jones is your middle name, you will love spending a few hours testing your puzzle-solving skills, creativity, agility, coordination, balance, and athleticism 60 feet above the ground.
These could be awesome memories:
climb, balance, swing, and walk through the trees on the Safari Park's Jungle Ropes Safari
rope bridges to cross, aerial tightropes to navigate
swinging log steps to negotiate
moving platforms to cross
Best San Diego's Surf Course (starting from $55/person)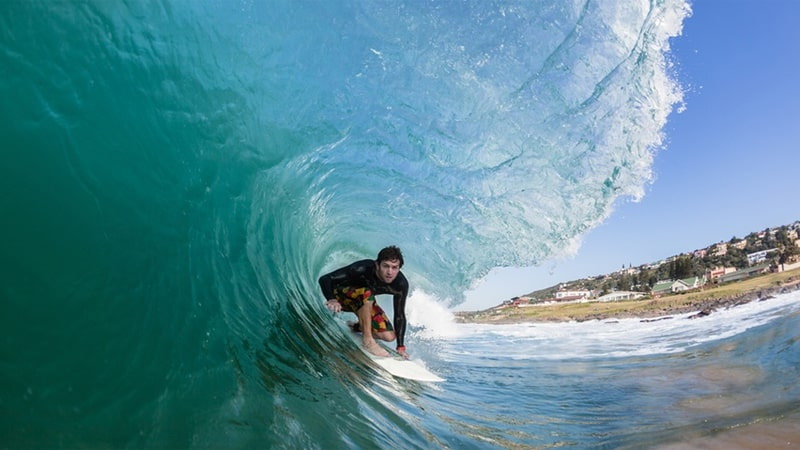 If it is hot outside, why not try a surfing lesson with the guys?
The San Diego Surfing School provides custom packages starting at $55 per person and includes all the necessities:
surf equipment; 3:1 student to instructor ratio
wetsuits and use of equipment after the lesson
photos, so you can take the experience home with you
You can contact them via email or phone for a custom package ideal for your party, or you can let us do all the planning and booking on your behalf.
Indoor Go Kart Racing in San Diego ($49-$80/person)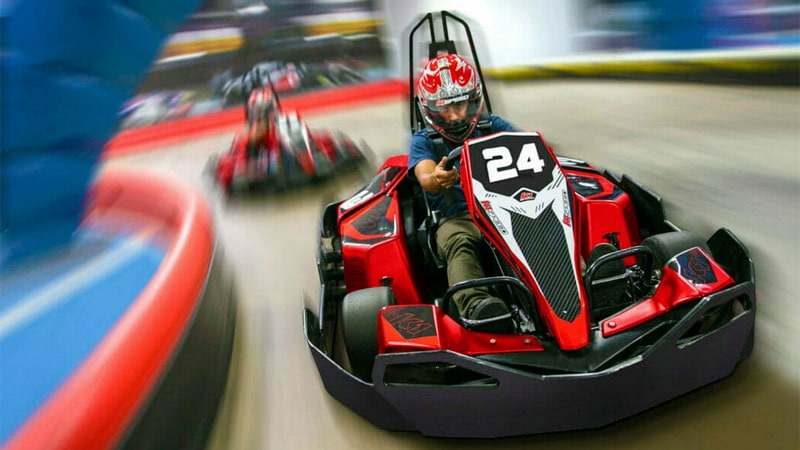 It only takes eight racers to book an event at K1 Speed in San Diego.
K1's nationwide indoor karting facilities are a fantastic choice to consider, regardless if you want some competitive racing action with your buds or if you want to rent a facility for the day and maybe take advantage of:
catering options
group and special events
museum-quality collections of racing memorabilia and art
a variety of racing packages
Half-Day ATV or Motorcycle Tours in San Diego ($205+/person)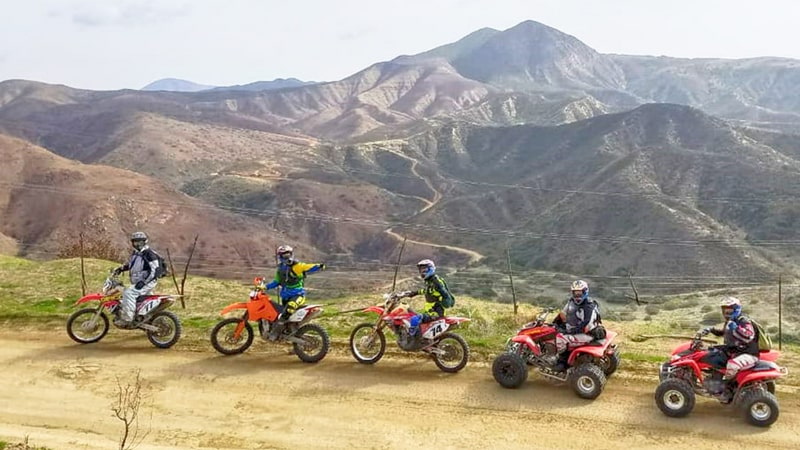 Lets ATV takes you riding on ATVs or motorcycles. If you are an ATV fan, you can go for the Honda 400EX, or 250EX, or the automatic Yamaha Grizzly.
The package is $205 per person, and a $35 vehicle set-up fee includes:
3 hours riding on a dirt bike or ATV
basic riding safety gear: helmet, goggles, gloves
professional tour guide
Our staff will take care of the booking on your behalf.
Half-Day Paintball Fun in San Diego ($29-$59/person)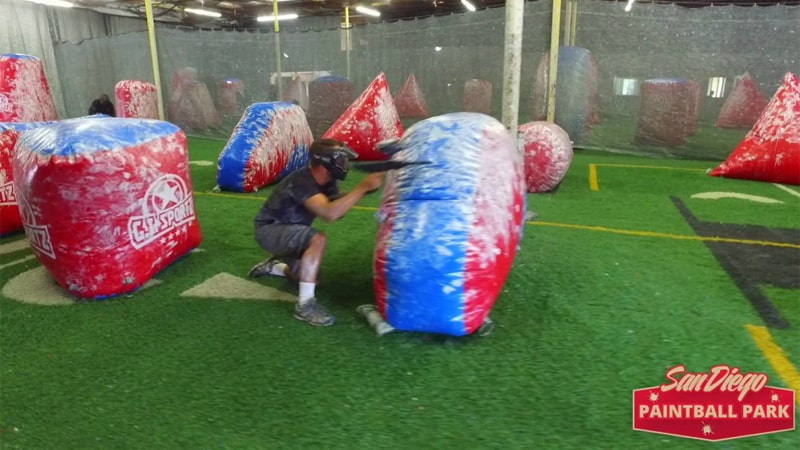 The San Diego Paintball Park
8268 Industrial Park Driveway, San Diego, CA 92111
info@sdpaintball.com
Monday – Thursday: 2PM – 8PM;Friday: 2PM – 9PM; Saturday: 9AM – 9PM; Sunday: 9AM – 7PM
Get Directions
Cover me. There is a horde of guys waiting to put a paintball between your shoulder blades, and your teammates are down. Movies and game skills have no place on the field when you are fighting through enemy terrain with your high-powered paintball gun. The San Diego Paintball Park is a great place to consider for your bachelor party.
#1 Rated Paintball Birthday Parties In San Diego
beginner-friendly
convenient location
friendly and helpful staff
Indoor Shooting Range in San Diego (starting from $10/h)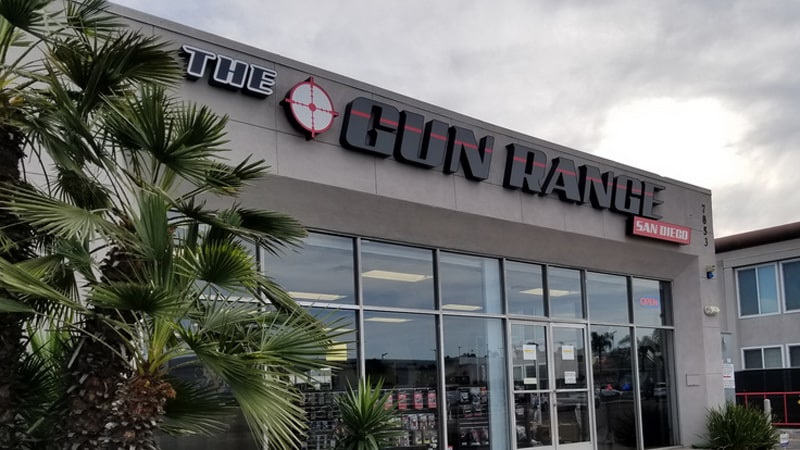 For the real deal, no Laser Tag, Paintball, or Airsoft, strap on a real-life firearm and test your skills at The Gun Range San Diego. There are 13 25-yard lanes, the facility is brand new, and there are amazing and fun ideas to choose from:
accommodation for larger groups
membership at The Gun Range San Diego
a huge selection of high-quality firearms of all kinds for rent
We recommend a few drinks at a local brewery after the shooting range adventure so you can talk all about it over a cold pint of craft beer.
San Diego's Best Golf Courses ($125+/person)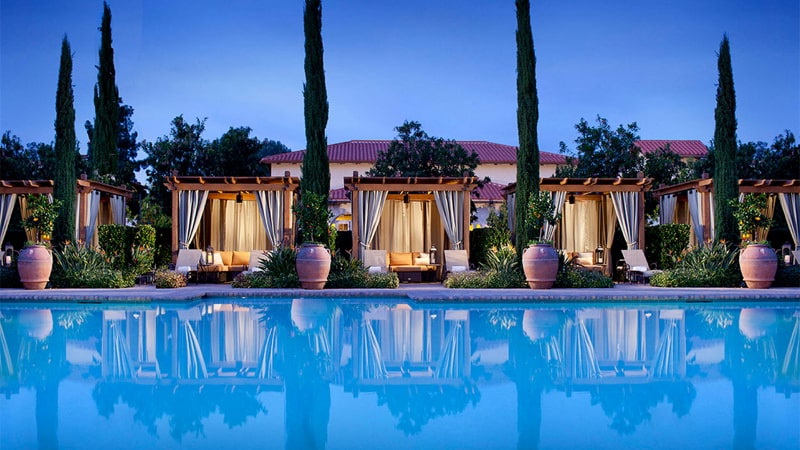 One of the newest trends in bachelor party planning is spending a day at the golf course with your buddies. San Diego is home to over 90 golf courses that vary in quality and design, offering something grand for players and fans alike. Our recommendations include:
the 18-Hole Championship Golf Course at Rancho Bernardo Inn
the Torrey Pines Golf Course
two legendary PGA Championship 18-hole courses at La Costa Resort & Spa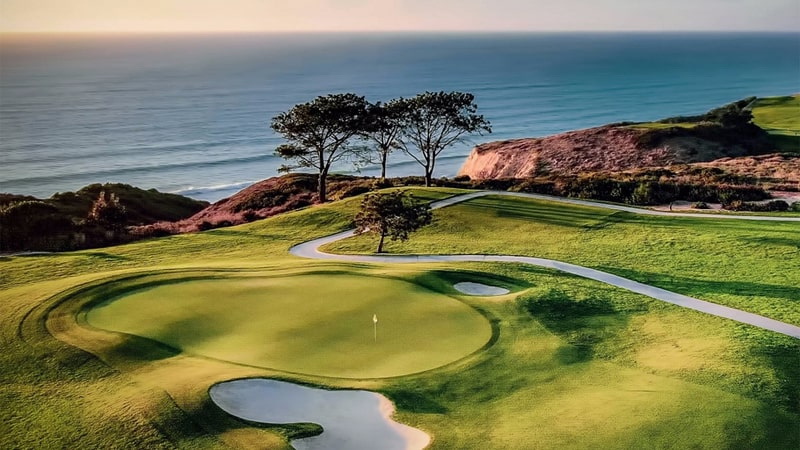 Torrey Pines Golf Course
11480 North Torrey Pines Road, La Jolla, CA 92037
858-452-3226
Hours of Operation: Sunrise to Sunset
Get Directions
Torrey Pines Golf Course sits right on the coastal cliffs near the Pacific Ocean and is well-known by San Diegans as the primer municipal golf course. Make sure you don't miss:
awesome gift collections
men and women private label collection
PGA and LPGA golf professionals
It is named after a rare tree, "Torrey Pines," that grows in the wild near the coastline in San Diego and it is undoubtedly the most accessible public facility for golf lovers.
Aall In Limo & Party Bus: Taking Your Party to the Next Level
You can go bar hopping as late as you want, gamble in San Diego casinos throughout the night, or go on a brewery tour.
No matter what you decide to do at your bachelor party, our drivers will make sure that you have a good time.
We will make sure to take you to the hottest clubs, the largest casinos, the best restaurants, and the most jaw-dropping attractions in town. No matter how big or small your group is, we will be able to accommodate you. Our fully equipped limos come with superb entertainment systems, outstanding equipment, and complimentary beverages.