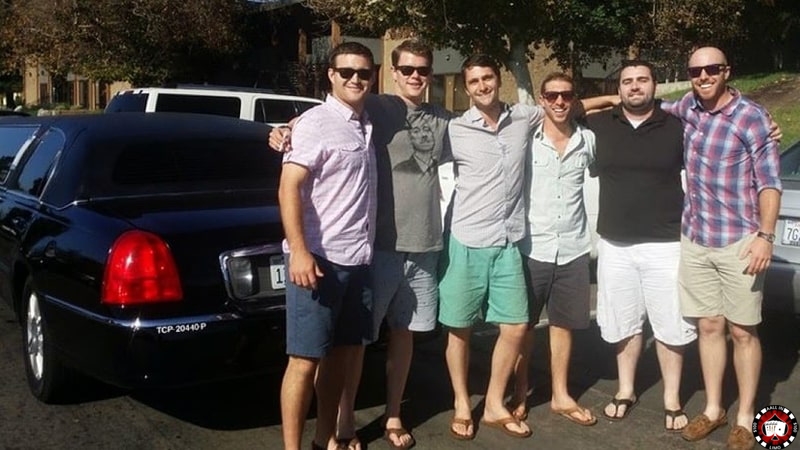 A getaway with your best bros in San Diego sounds like the perfect way to relax and have some well-deserved fun. But you know what would make it even more fun?
A tour of the best breweries that San Diego has to offer! So if you're planning a bachelor party, you should definitely put this on the top of your list. Enjoy a day of:
tasting the best craft beers
riding in a classy limo
not having to worry about a designated driver
celebrating the last moments of single life
So how do you go about planning this tour? Don't worry; we're here to help you every step of the way and ensure you have the best time. We plan the tour together so you can choose from a list of over 150 breweries to visit and tons of activities to do. We'll pick you up and take you everywhere you want to go as well as drive you back when you decide it's time to get some rest!
Here's a little guide to help you plan the perfect bachelor party with a beer tour.
Start the Tour With Some Tasty Craft Beers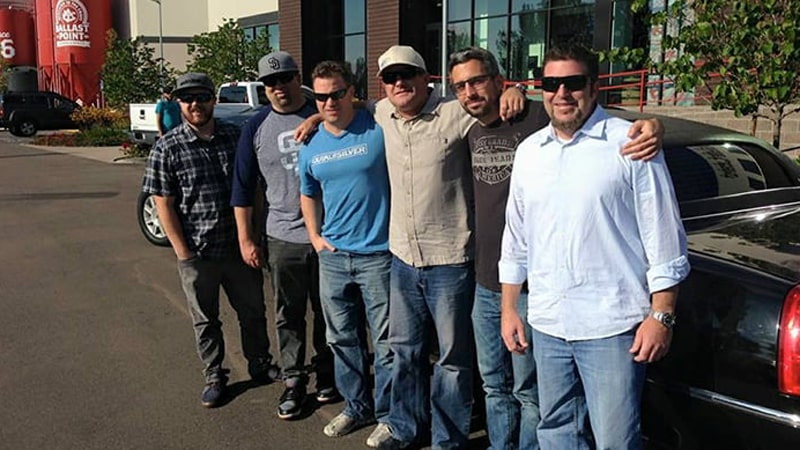 San Diego is renowned for its craft beers, getting more recognition each year, with many of the local beers winning awards in national and international competitions.
But with over 150 breweries to choose from, it's difficult to decide where to start and what are the musts you need to taste. Do you know how most people think it's better to save the best for last? We say the contrary.
Why not start your tour with the pioneers of craft beers in San Diego, which are guaranteed to put you in a good mood and ready for more?
Karl Strauss Brewing Company is one of the oldest in San Diego, opening up in 1989. Here you can enjoy single hop beers such as the Mosaic Session IPA and their famous Red Trolley Amber. Also, if you plan your party on a Thursday and pick the Santa Fe Street Venue, you might get to experience their Cask Night when they introduce a new cask-conditioned beer.
Ballast Point Brewing Company is one of the favorite spots for beer crawls and tours. They have tasty beers available all year round, such as the Pale Ale and Wahoo White, but you definitely need to try their limited editions too.
Stone Brewing Co. is the largest one in Southern California. You can take a tour of their headquarters or enjoy some beer tasting at one of their locations, but be sure to taste their signature Arrogant Bastard Ale.
Dinner and a Beer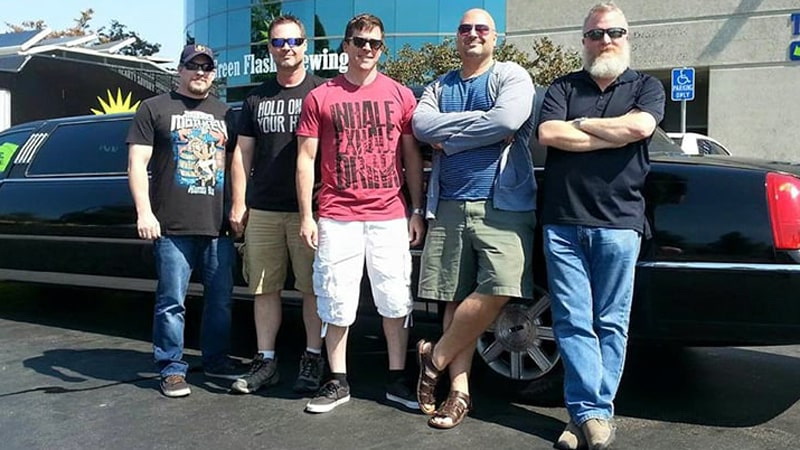 Viewpoint Brewing Company  is guaranteed to offer one of the best meals. Sophisticated cuisine with classic dishes perfectly tailored to go great with a pint of beer and ensure a great experience.
Duck Foot Brewing Co. has a full gluten-free menu developed by chef Stephen Novoa. We guarantee that the taste is so good you won't even know the difference!
North Park Beer Company has teamed up with Mastiff Sausage Co to offer the best combo ever: beer and sausages! You can also find a variety of sandwiches, salads, and fries.
Barn Brewery is the best option if you want to enjoy some tasty pretzels and meat! They serve hot dogs, barbecue, burgers, pastrami, pork fries, and much more.
Bagby Beer Co. is a brewery with a full kitchen. With a varied menu, they serve everything from pizza to tacos, sausage, steak, and poutine.
Enjoy Some Fun Beer Events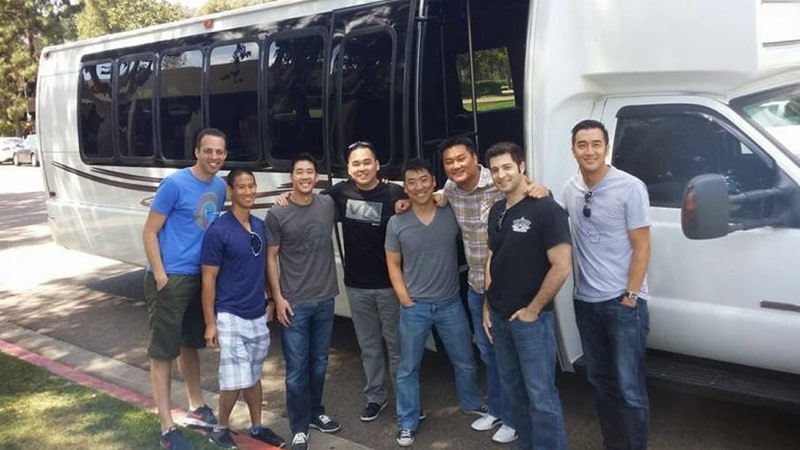 You tasted some of the greatest craft beers in San Diego, and now you feel the need to kick it up a notch with some fun activities that include beer too?
Say no more. The perfect bachelor party needs to have some special moments you'll remember for years to come.
And besides that one moment when one of your bros had a bit too much to drink and does something crazier if you don't want to go on the full "Hangover" route, we have some cool suggestions for brew events!
Jenga Tournament at Alpine Beer Company happens every month around the 20th, and it's guaranteed to put you in a fun mood! We heard beer helps with concentration and balance, so if you're into Jenga and planning your tour around this date, you should definitely give it a go!
Friday Frills at Coronado Brewing Co. is what we have in mind when we think of a fun Friday night. Featuring a weekly growler fill for a special price, with a carefully selected beer!
There are a lot of fun events happening in San Diego involving beer so before planning an itinerary, check the breweries as they usually post special events happening in the next periods of time. And if you're lucky, you might even sync with the San Diego Craft Beer Week!
Book a Limo For Your Bachelor Party From Aall In Limo & Party Bus
Beer plus your BFFs sounds like the perfect send-off into marriage. But why stop at that? Party like a rockstar and ride in style with us. A limo always makes memories a bit more special!
We can help you plan your entire itinerary in a heartbeat so that you only enjoy the fun stuff.
So if you want to make sure you have your ride waiting to complete the perfect bachelor party, call us at 858.336.1894 and book your limo now!