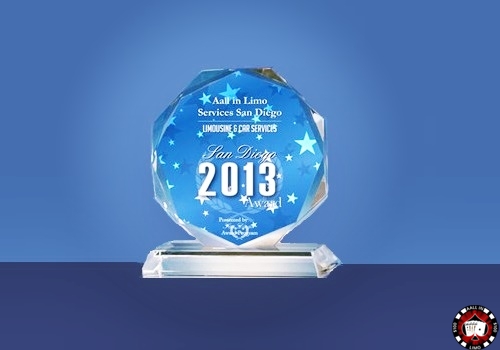 Besides being awarded daily with our customers' positive feedback, Aall In Limo is extremely honored to announce that we've been declared the Best Limo Company in San Diego by The San Diego Award Program.
The San Diego Award Program recognizes every year the efforts and the contribution of the local companies who have achieved exceptional marketing success in their business category.
San Diego business scene is brought in the spotlight, with a special feature dedicated to the limo companies that enhance the positive image of a small business through customer service and community service. They are paid the respect they have earned by energizing the pulse of San Diego and by making it an amazing place to live life to the fullest, work and have fun.
Various sources of information were gathered and analyzed, and it was quite a challenge to choose the winners in each category.
The 2013 edition of The San Diego Award Program focused on quality of services provided and not on numbers. Winners were designated based both on San Diego Award Program in-house information as well as on data provided by third parties.
The award received by Aall In Limo has even more significance if we consider that this is an annual recognition given to companies that have shown the ability to use their best practices and implemented programs to generate competitive advantages and long-term value.
…and the Award for the Best Customers Goes to Aall In Limo Customers!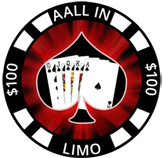 We are extremely proud to be a part of San Diego's community and top businesses and we salute all the local business owners, trade groups, professional associations, and other business advertising or marketing groups.
We would like to thank all our amazing clients and partners who keep our limo engines running! If there would be an award for the greatest customers, Aall In Limo customers would definitely receive it! Keep an eye on us, and if you need a ride, make it a stylish one with Aall In Limo & Party Bus!