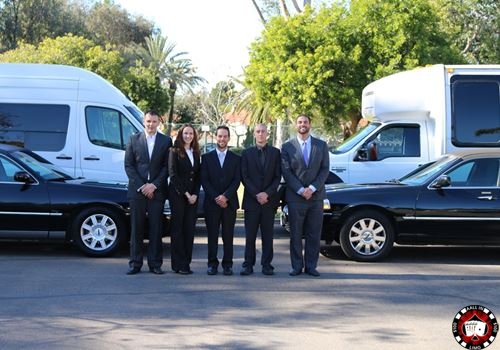 With New Year's Eve at just a month away, all of us here, at Aall In Limo & Party Bus, thought it would be a great time to send a warm THANK YOU, to all of our customers and partners, who have helped in making 2017 a delightful year.
Here, at Aall In Limo & Party Bus, we have had the pleasure of serving our clients in San Diego area since 2005, and our customers are the most important to us.
Your comfort, safety, relaxation and satisfaction matter to us and throughout the year we have collected nothing but positive and encouraging reviews. This is why we have a list of reasons why we are thankful and we would like to share them with you:
You make us a part of your life. Whether we are talking about your birthday, Valentine's Day, your bachelor party, your wedding or just Prom Night, we are thrilled you chose to consider us for all your transportation needs and we look forward to providing the same reliable services in the future.
You make us love our jobs even more. Helping you with your special celebration brings us happiness. Our customers are the essence of our business and being able to offer them high-quality services is an important part why we enjoy what we do.
Your confidence inspires us to be better. The fact that our clients trust us to help them with their dreams and plans is a flattering compliment which we do not take for granted. There is always room for improvement even if you are the best in what you do.
You helped us become who we are today. Your continuous support and fidelity is the reason why we had the possibility to expand our fleet and our business. We believe the first step towards growing as a company is to listen to the opinions and advice of your clients.
You appreciate us and your wonderful reviews is what kept us going. We cannot properly express the gratitude we feel, but we want you to know that we will continue to deliver outstanding customer service and to exceed expectations.

We really think that 'thank you' are two words that can go a long way. They spread joy not just around our families or office, but around the world as well, as they make people feel special. With this in mind, we thank you all from the bottom of our hearts!
Happy New Year everyone! We hope 2017 is an amazing and successful year for you all!